Move-In & Move-Out Cleaning Services in & Near Commack, NY
Moving to a new home is an exciting chapter, but it comes with its fair share of stress. One of the most crucial aspects often overlooked is the cleaning process during a move-in or move-out. That's where professional move-in and move-out cleaning services step in. We'll delve into the importance of these services, explore what VV Maids has to offer in and around Commack, NY, and provide you with all the information you need to make a fresh start in your new home.
Why Opt for Move-In Cleaning Services?
Efficiency:

Professional cleaners bring the expertise and tools needed to efficiently clean every nook and cranny, saving you time and effort.

Thoroughness:

They pay attention to detail, ensuring that your new home is spotless and free from any residue left behind by the previous occupants.

Health and Hygiene:

Move-in cleaning includes deep cleaning and disinfection, promoting a hygienic space for you and your family.

Peace of Mind:

Walking into a fresh and clean home allows you to settle in comfortably without worrying about cleaning tasks.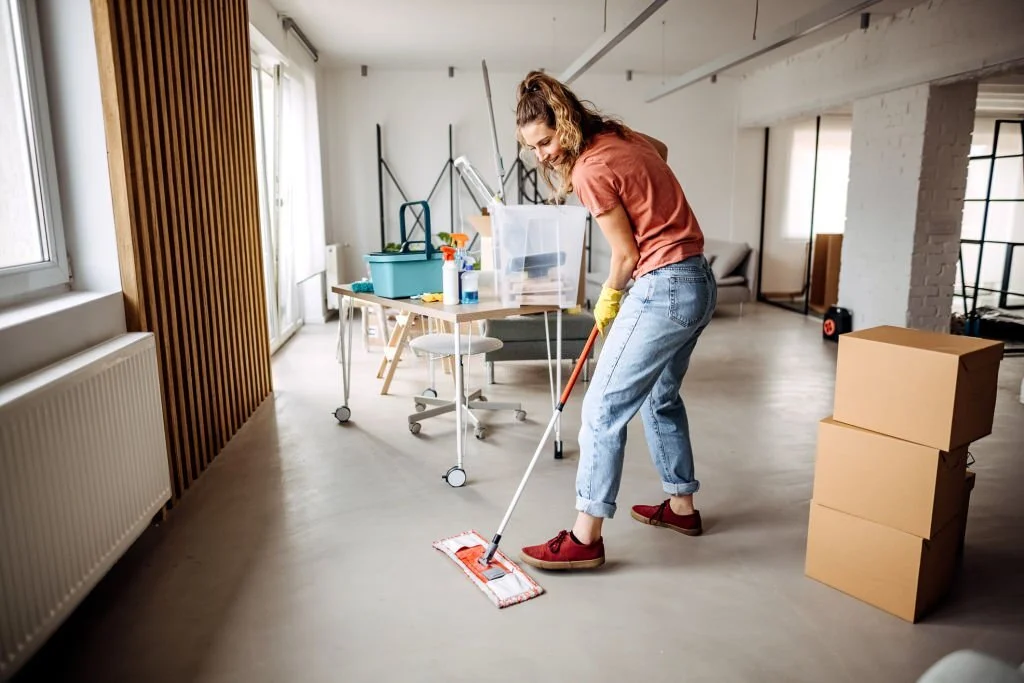 Move-In Cleaning Services:
A Clean Slate Awaits You
Moving into a new home is like opening a new chapter in your life. However, before you start settling in, it's essential to ensure that your new space is spotless and inviting. VV Maids' move-in cleaning services take the burden off your shoulders. With a dedicated team equipped with eco-friendly cleaning products and state-of-the-art equipment, we make sure every nook and cranny is thoroughly cleaned, leaving your new home sanitized and ready to embrace your future memories.
Move-Out Cleaning Services: Leaving a Lasting Impression
As you bid farewell to your old home, leaving it in pristine condition is not only a courteous gesture but also ensures you receive your security deposit back. VV Maids' move-out cleaning services tackle this task with precision. From deep cleaning carpets to scrubbing kitchen appliances, our expert team ensures that your former residence is left looking as good as new, helping you make a positive transition to your new space.
Moving Cleaning Services: Seamlessly Shifting Homes
The process of moving can be overwhelming, and cleaning often takes a back seat. However, with VV Maids' moving cleaning services, you can focus on the logistics while leaving the cleaning to the professionals. We specialize in providing comprehensive cleaning solutions during the moving process. Whether it's prepping your old home for the next occupants or ensuring your new home is move-in ready, our services make the transition smoother.
Get a free move-in/move-out cleaning estimate!
What to Expect from Move-In Cleaning Services
Curious about what exactly move-in cleaning services entail? From sanitizing bathrooms to wiping down kitchen cabinets, these services cover a wide array of tasks to make your new space ready for habitation. You can expect a comprehensive cleaning regimen that leaves no corner untouched.
Moving Cleaning Services Near Commack, NY: Convenience at Your Doorstep
If you're located in or around Commack, NY, you're in luck. VV Maids extends its top-notch services to this area, bringing convenience right to your doorstep. Our team understands the local cleaning needs, making them the perfect choice for move-in and move-out cleaning services in this region. With our expertise, you can navigate the challenges of moving with ease.
Why Choose VV Maids for Move-In & Move-Out Cleaning Services
Choosing the right cleaning services for your move is crucial, and VV Maids stands out for several reasons:
Expertise:

With years of experience, VV Maids has honed its cleaning techniques to perfection, ensuring a thorough and efficient service.

Trained Team:

The cleaning team is highly trained in using advanced equipment and eco-friendly products, providing you with a safe and effective cleaning experience.

Tailored Solutions:

VV Maids understands that every move is unique. Their services can be customized to fit your specific cleaning needs, guaranteeing satisfaction.

Local Knowledge:

Operating in Commack, NY, the team understands the region's cleaning requirements, allowing them to deliver services tailored to the local context.

Time and Energy Savings:

Cleaning during a move can be time-consuming and exhausting. VV Maids' services free up your time and energy, letting you focus on settling into your new space.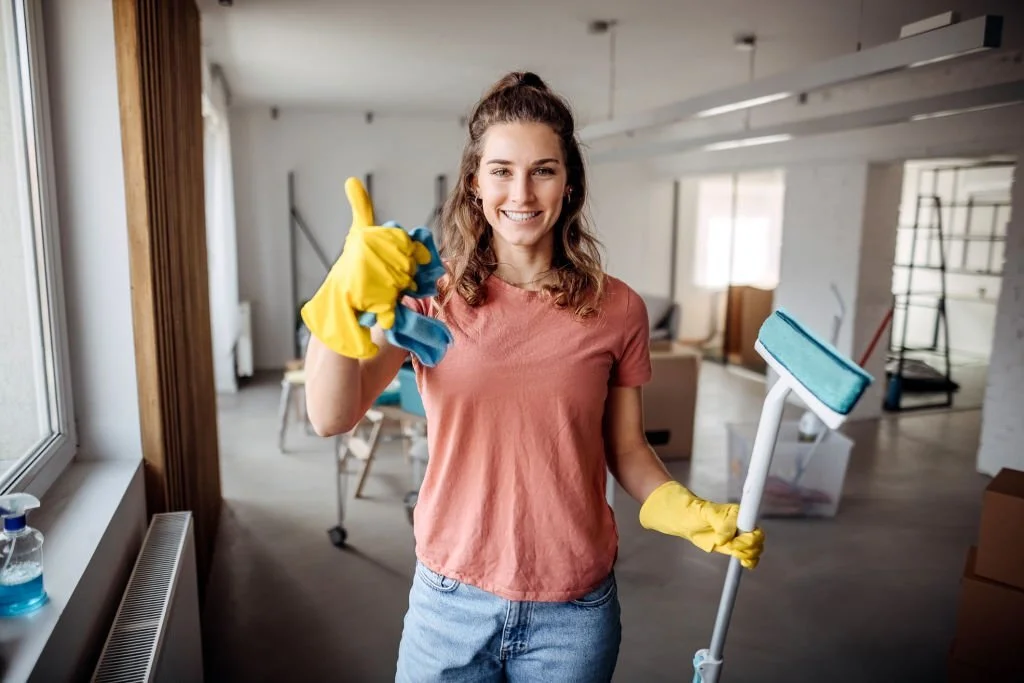 A Fresh Start: Move-In & Move-Out Cleaning Services in Commack, NY
Embarking on a new journey in a new home is an exciting endeavor, and VV Maids is here to make the transition even smoother with their top-notch move-in and move-out cleaning services. Our expertise, local knowledge, and commitment to excellence ensure that your new beginning starts on a fresh and clean note. Say goodbye to the stress of cleaning during a move and embrace the excitement of new possibilities with VV Maids moving cleaning services in & near Commack, NY by your side. Remember, a clean space sets the stage for a bright future, so contact us now to start clean and fresh!
Frequently Asked Questions
How much does move-in and move-out cleaning cost?
The cost varies based on factors such as the size of the property and the extent of cleaning required. VV Maids provides transparent pricing, and you can request a quote to get an accurate estimate.
Is move-in cleaning different from regular cleaning services?
Yes, move-in cleaning is more comprehensive, focusing on deep cleaning and sanitization to ensure the new space is ready for occupancy.
What should I do before the move-out cleaning team arrives?
It's recommended to declutter and pack your belongings before the cleaning team arrives, allowing them to clean effectively.
Are VV Maids' cleaning products safe for pets and children?
Absolutely! VV Maids prioritizes the use of eco-friendly and safe cleaning products, ensuring a healthy environment for all occupants.
How far in advance should I book move-in or move-out cleaning services?
It's advisable to book as soon as your moving date is confirmed to secure your preferred slot in VV Maids' schedule.
Do I need to be present during the cleaning?
While it's not necessary, being present ensures you can address any specific cleaning concerns or instructions.