Move-In & Move-Out Cleaning Services in & Near Commack, NY
Even though moving can be a fascinating time in your life, it can also be very stressful. With so little time, there is so much to do, from packing to dealing with the never-ending paperwork. If you want your move to go smoothly, you can always delegate some of the stressful tasks, such as cleaning, to someone else, like us. Whether you need to have the whole house cleaned or just the apartment, having someone help you with the moving cleaning is a great idea. As well as providing 100% customer satisfaction, we also use environmentally friendly cleaning products and tools to ensure that your home is sparkling clean. Leave your home in the hands of professionals, and you can rest assured that it will be taken care of properly with our move-out cleaning services.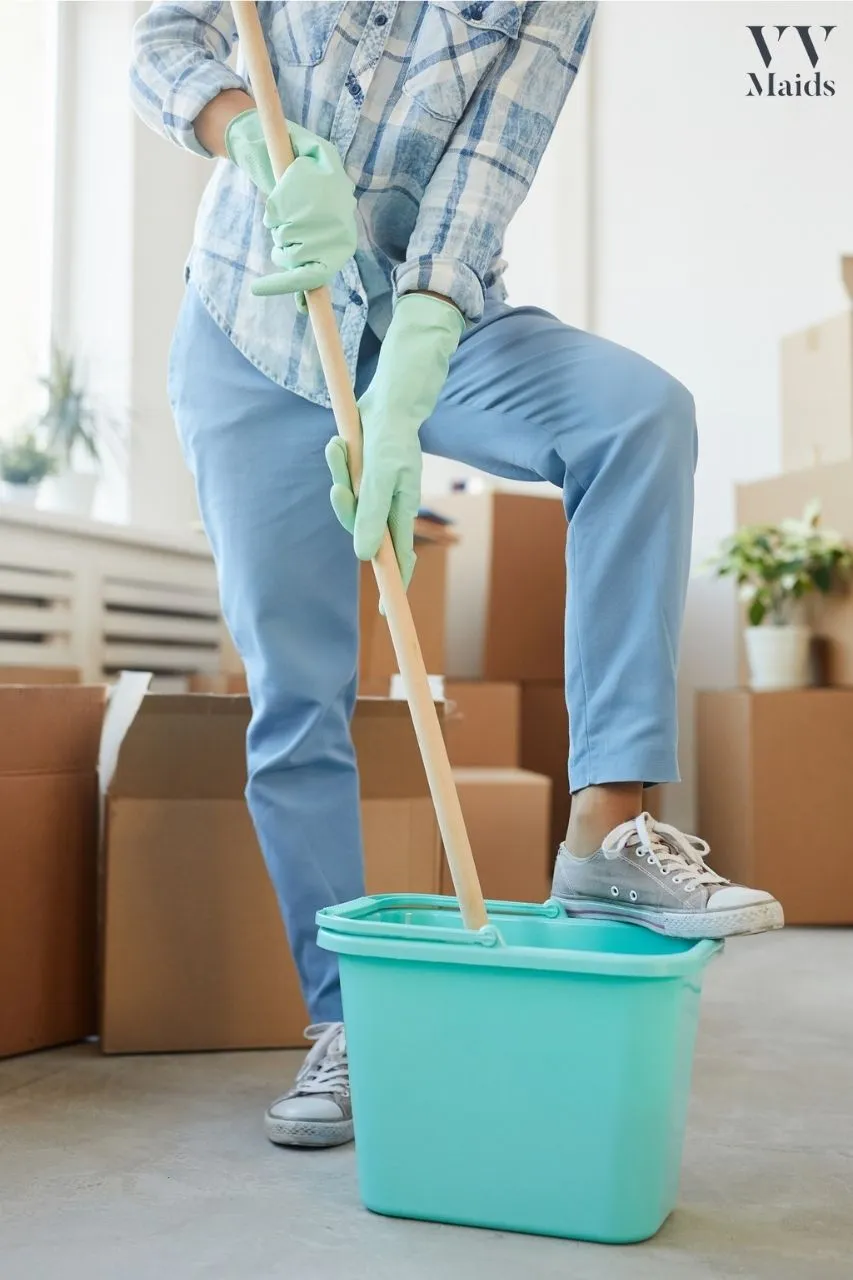 Move-In Cleaning Services
You begin a new era in your life when you move into a new house. However, you need to deep clean your new house to make it comfortable for the occupants.
If you don't have the time or expertise to clean your home, you can always count on our move-in cleaning service.
No matter whether your house is new or well-kept and needs only standard cleaning or has been lived in and requires a deep cleaning, it's easy to schedule a cleaner to visit your home. Moreover, we will have these cleaners over in no time as we are just a phone call away.
Move-Out Cleaning Services
You may overlook house cleaning and leave it to the new owner when you move out. Because it is no longer your home, it is easy for you to ignore any leftover clutter.
However, moving out cleaning is essential. When planning an open house or if you wish to get your full security deposit back from your landlord, schedule a couple of days ahead and clean your soon-to-be ex-home.
Cleaning your current house is also a good way to start a new chapter in your life – you can get rid of any clutter that is making your home untidy.
Let our moving house cleaners do the dirty work, so you can concentrate on more important aspects of your move.
WHAT OUR MOVE-IN/MOVE-OUT CLEANING INVOLVES
Here at VV Maids, our moving clean-out services are customized to your house's needs. We want to know what we can do. We also have a room-by-room cleaning checklist as part of our attention to detail. This allows us to do the best job possible to deep clean your home. 
We make sure all areas are thoroughly cleaned top-to-bottom. We provide the following move-in and move-out cleaning services: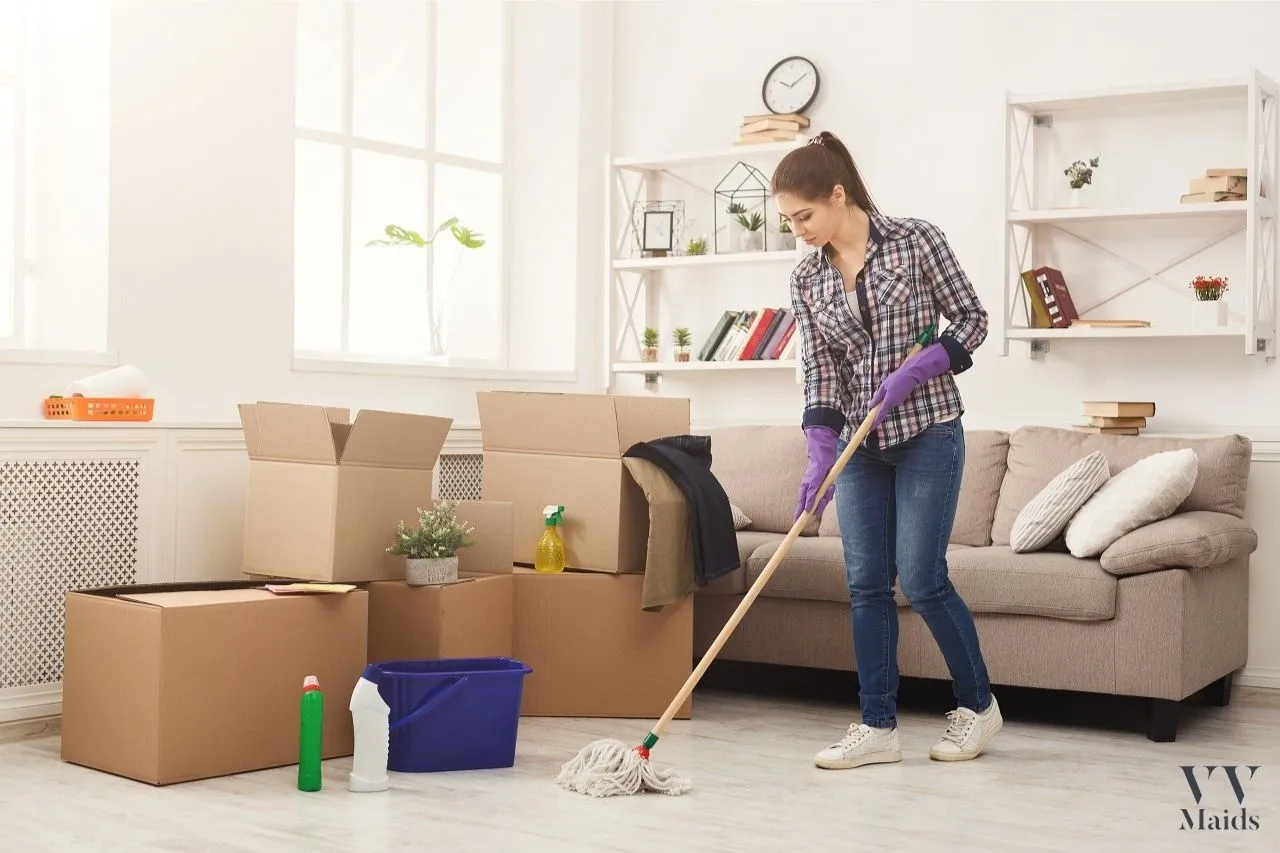 Bathrooms
An unclean bathroom can be a breeding ground for harmful bacteria. That's why you should always deep clean it when moving in or moving out. What we do for bathroom cleaning includes:
General dusting

Disinfecting and cleaning showers, bathtubs, shower doors, mirrors, towel bars, and toilets

Getting rid of tough stains in showers, bathtubs, and shower walls

Cleaning the shower curtains

Taking care of the cabinets and baseboards

Cleaning the bathrooms' doors and frames
Kitchen
Kitchens are the heart of a house. They should always be in excellent condition. The family spends a lot of time in this room, so it should be as clean as possible. It is easy for bacteria and germs to spread in a dirty kitchen. Before you settle into your new home, we will remove these pesky microorganisms. Our services include:
General dusting

polishing and cleaning the faucets and sink

Cleaning the interior and exterior of your kitchen appliances like fridge, oven, dishwasher, and microwave

Wiping and disinfecting all the surfaces

Mopping and vacuuming your kitchen floor

Taking out the trash

Wiping down the kitchen doors 

Cleaning inside and outside of cabinets
Bedrooms and Living Areas
Make your house livable by making your bedrooms and common areas as clean and comfortable as possible. By keeping these rooms clean, you can relax and have fun while engaging in recreational activities. Here are some things we can assist you with:
Wiping down the doors

Dusting windows and blinds

Wiping down surfaces like dressers, tables, chairs, and stands

Changing bed linens

Vacuuming furniture and floors

Cleaning the floor, stairs, and baseboards

Wiping down ceilings fan blades
Our top-notch move-out cleaning services ensure that your home and appliances are immaculately clean. We will provide you with comfortable, fresh, and homey rooms so you can relax and enjoy your clean house.
How Much Does a Moving Cleaning Cost?
Budgeting for a moving cleaning can be challenging. A moving cleaning cost will vary depending on several factors. A local cleaning service that covers your area can provide quotes based on your property's square footage and location.
Should I Have a Moving Cleaning Checklist?
A checklist is invaluable when organizing something as complex as a moving cleaning. You should include all relevant tasks in your move-out cleaning checklist, such as walking through the house after all of your belongings are gone, to ensure nothing is left behind. As you continue cleaning on your own, the process gets more detailed: vacuuming, dusting, mopping, cleaning appliances, wiping down and sanitizing hard surfaces, cleaning cabinets and drawers, and so on. By including "hire a professional cleaning service" on your moving checklist, you can eliminate all the dirty work and have a deep cleaning performed by professionals with the right tools.
Get Your Deposit Back
Are you moving out of an apartment? If so, be sure to get back your security deposit. A less than stellar cleaning job could result in a decrease in the amount you receive. You can trust us to return your vacant apartment to the condition it was in when you first moved in. VV Maids ensure the deepest and most thorough cleaning possible using the latest technology and proven equipment. 
When you move, there is a lot to consider. By hiring our moving house cleaners, you can save hours or even days. With our environmentally friendly cleaning supplies, plus our fully-trained and insured staff, you can feel confident that we know what we're doing and that you're in good hands. Whether it is move-out cleanings, new home cleanings, or routine cleanings, we make sure each of our customers is satisfied with the work we do. Contact us if you need move-in and move-out cleaning services in and near Commack, NY, and get your free quote.