Long Island Post-Construction Cleaning Services in & Near Commack, NY
If you've ever been involved in a construction project, you know how messy things can get as the building goes up. But once all the dust and debris have cleared, there's an important step that is often overlooked: post-construction cleaning services. Here we'll take a closer look at post-construction cleaning, covering everything from its importance to its process.
The First Impression: Cleanliness Matters
When someone walks into a newly constructed building, their first impression is largely influenced by the cleanliness of the space. A clean environment not only enhances aesthetics but also reflects the attention to detail and quality of work. This initial impression can significantly impact how a property is perceived.
The Importance of Post-Construction Cleaning Services
Post-construction cleaning services are more than just a final touch-up; they are a necessity. Here's why:
Safety and Compliance
Professional post-construction cleaning services prioritize safety and compliance. They are well-versed in handling hazardous materials and ensuring that all cleaning processes adhere to local regulations.
Time and Cost-Efficiency
Hiring experts saves time and money. They have the experience and equipment to complete the job efficiently, allowing you to focus on other aspects of your project.
Enhancing Property Value
A thoroughly cleaned property has a higher market value. It attracts potential buyers or tenants, making it a worthwhile investment.
Expertise and Equipment
Professional cleaners are equipped with specialized tools and cleaning agents designed for post-construction tasks. Their expertise ensures a thorough and effective cleanup.
Post-Construction Cleaning Services in Commack, NY
Today, the construction industry is thriving and the demand for post-construction cleaning services is higher than ever. VV Maids, with their years of experience and expertise, have become the go-to choice for builders, contractors, and homeowners in Long Island. Our commitment to providing high-quality cleaning services and our dedication to customer satisfaction has built VV Maids' reputation as a trusted partner in the construction cleaning industry. Whether it's a newly built home or a commercial project, our Long Island cleaners are here to help.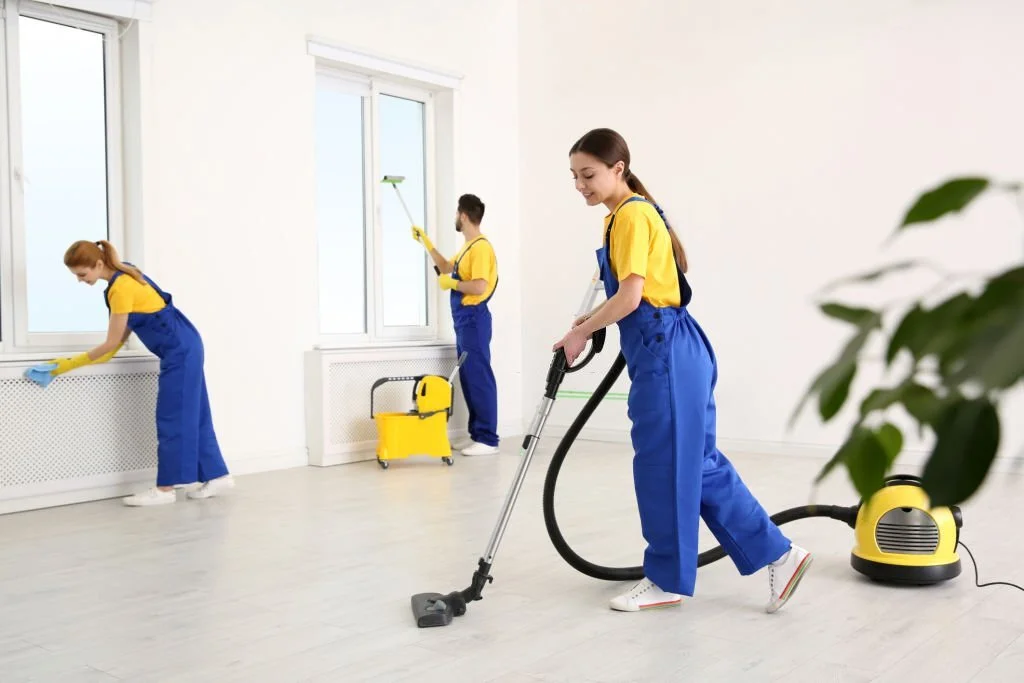 The Process of Post-Construction Cleaning
Post-construction cleaning is a multi-faceted process, encompassing several phases. Each phase serves a specific purpose in achieving a pristine result.
Phase 1: Initial Cleaning
The initial cleaning phase involves removing large debris, dust, and any hazardous materials from the construction site. It sets the foundation for the subsequent phases and ensures a safer working environment for everyone involved.
Phase 2: Rough Cleaning
During this phase, the focus shifts to cleaning walls, floors, and ceilings. Any surface imperfections, such as paint splatters and adhesive residues, are addressed. This step prepares the space for more detailed cleaning.
Phase 3: Final Cleaning
In the final cleaning phase, every nook and cranny is meticulously cleaned. This includes windows, fixtures, appliances, and HVAC systems. The goal is to leave no trace of construction behind, ensuring a pristine environment.
Phase 4: Exterior Cleanup
Exterior cleanup is often overlooked but equally important. It involves removing debris from the construction site's surroundings, ensuring that the property's exterior is as appealing as its interior.
Why Hire Us for Your Construction Cleaning in Long Island
VV Maids is a reputable cleaning services company in and near Commack, NY. It has a wonderful team of expert Long Island cleaners who are ready to transform the construction chaos of your Long Island building into a pleasant place for living.
Comprehensive Cleaning Solutions
We offer a wide range of post-construction cleaning services to cater to all your needs. Whether it's a newly constructed home, a commercial building, or a renovation project, we have the knowledge and tools to handle it all. Our services include: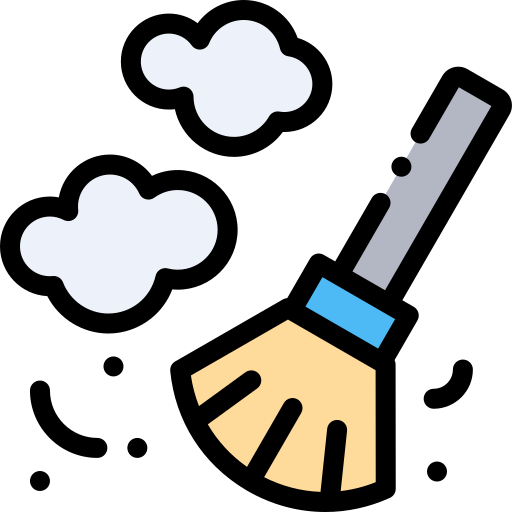 Dust & Debris Removal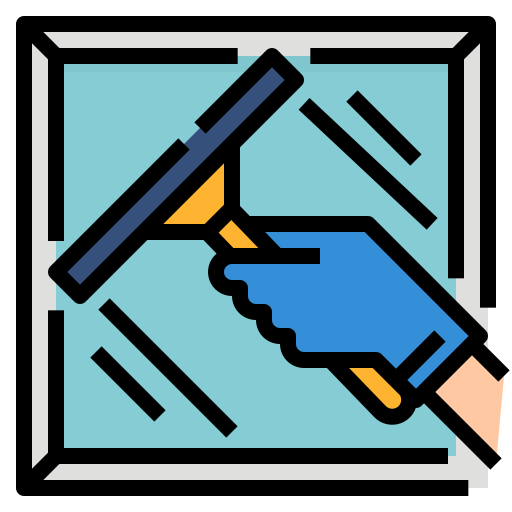 Window Cleaning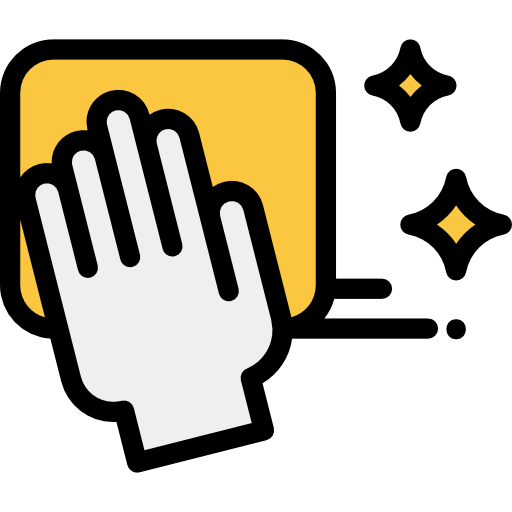 Surface Cleaning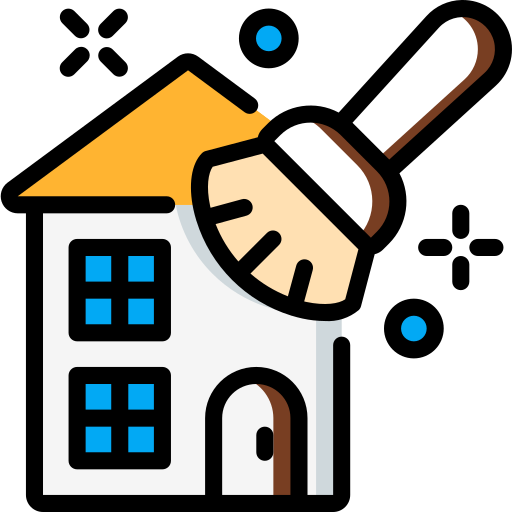 Interior & Exterior Cleaning
Unrivaled Expertise
Our team comprises highly skilled professionals with years of experience in the post-construction cleaning industry. We understand the unique challenges that arise after a construction project and have tailored our services to meet these specific needs. Our expertise ensures that every nook and cranny is thoroughly cleaned, leaving your space spotless and ready for occupancy.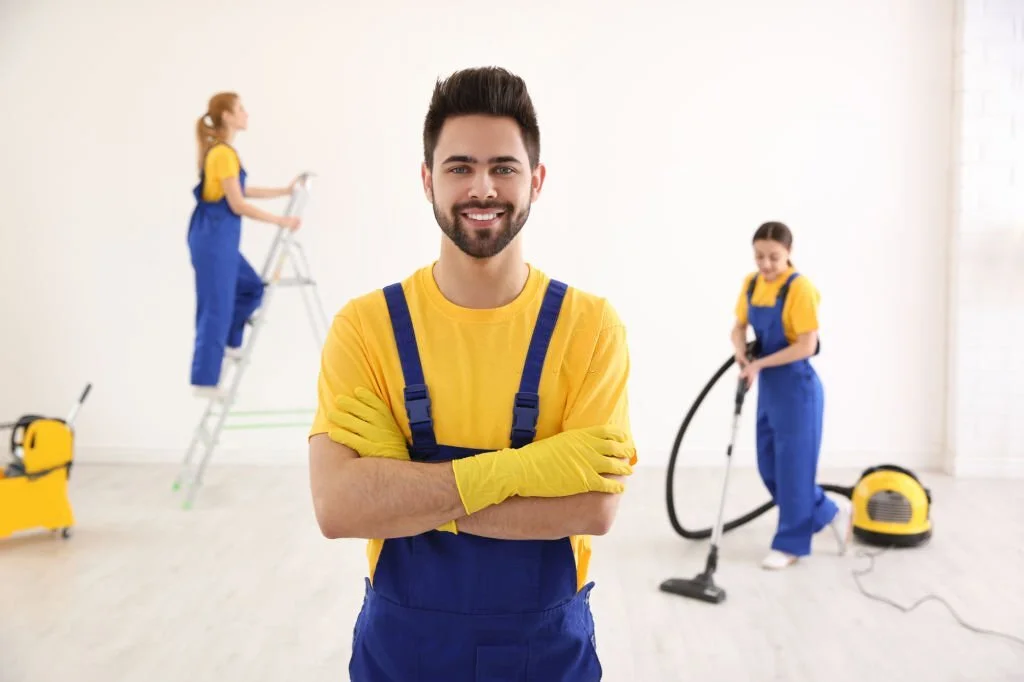 Customized Cleaning Plans
We understand that every construction project is unique, and so are the cleaning requirements. That's why we work closely with you to create a customized cleaning plan that suits your specific needs and budget. Our flexibility and attention to detail ensure that you get exactly what you need.
Eco-Friendly Cleaning
We are committed to sustainability and the well-being of our environment. Our cleaning products are eco-friendly and safe for both your space and the planet. You can have peace of mind knowing that our cleaning practices are not only effective but also environmentally responsible.
VV Maids: Offering Professional Long Island Construction Cleaning in & Near Commack, NY
In the world of construction, the finishing touch matters just as much as the foundation. VV Maids Post-construction cleaning services in Commack, NY and all nearby areas in Long Island, ensure that your property is not only structurally sound but also aesthetically appealing and safe. Don't underestimate the importance of this critical phase in your construction project. By partnering with VV Maids, you can guarantee a smooth transition from construction chaos to a pristine space that's ready for an enjoyable life. Contact us today to learn more about our post-construction cleaning services.
Book Construction Cleaning Services
Finished your home renovation? Contact VV Maids for specialized post-construction cleaning services in Commack and across Long Island. We offer one-time or recurring cleaning tailored to your needs. Our pro cleaners will eliminate construction dust and debris, leaving your home fresh. Book online or call today for a free estimate!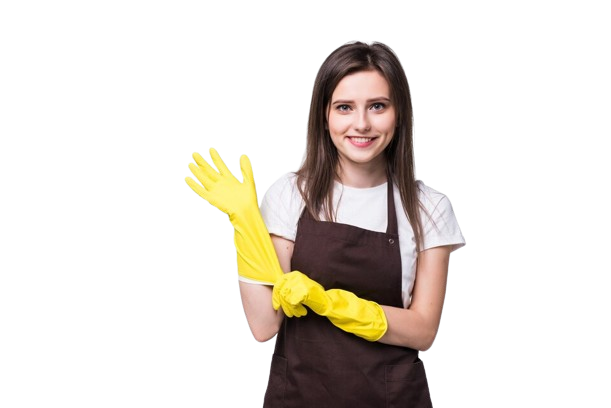 Frequently Asked Questions
How long does post-construction cleaning take?
The duration of post-construction cleaning depends on the size and complexity of the project. A standard residential cleaning may take a day or two, while larger commercial projects can take several days to complete.
Do I need to hire professionals for post-construction cleaning?
While some property owners attempt DIY cleaning, it's highly recommended to hire professional cleaners. They have the expertise, equipment, and resources to ensure a thorough and efficient cleaning process.
Are post-construction cleaning services eco-friendly?
Our cleaning company offers eco-friendly cleaning options. If you're concerned about environmental impact, discuss this with us at VV maids cleaning service to explore eco-conscious cleaning solutions.
Can I schedule post-construction cleaning in advance?
Yes, it's advisable to schedule post-construction cleaning well in advance, preferably before the construction project concludes. This ensures a timely and seamless transition to a clean space.
Is post-construction cleaning included in my construction contract?
Post-construction cleaning is typically a separate service and not included in the construction contract. Property owners or project managers need to arrange for these services independently.
Is post-construction cleaning necessary for small projects?
Yes, post-construction cleaning is essential for all projects, regardless of size, to ensure a safe and polished outcome.