There are many old sayings about smart money, purchasing things, and relationships between businesses and customers.
"A penny saved is a penny earned."
"Money doesn't grow on trees."
"You get what you pay for."
"The best things in life are free."
We can argue all day about whether these statements are true or false. There are ones that are great ideas and ones that sound nice but aren't always true for everyone. I think it's safe to say most people who own businesses, own homes, or even own nice cars would agree that you get what you pay for when you buy something.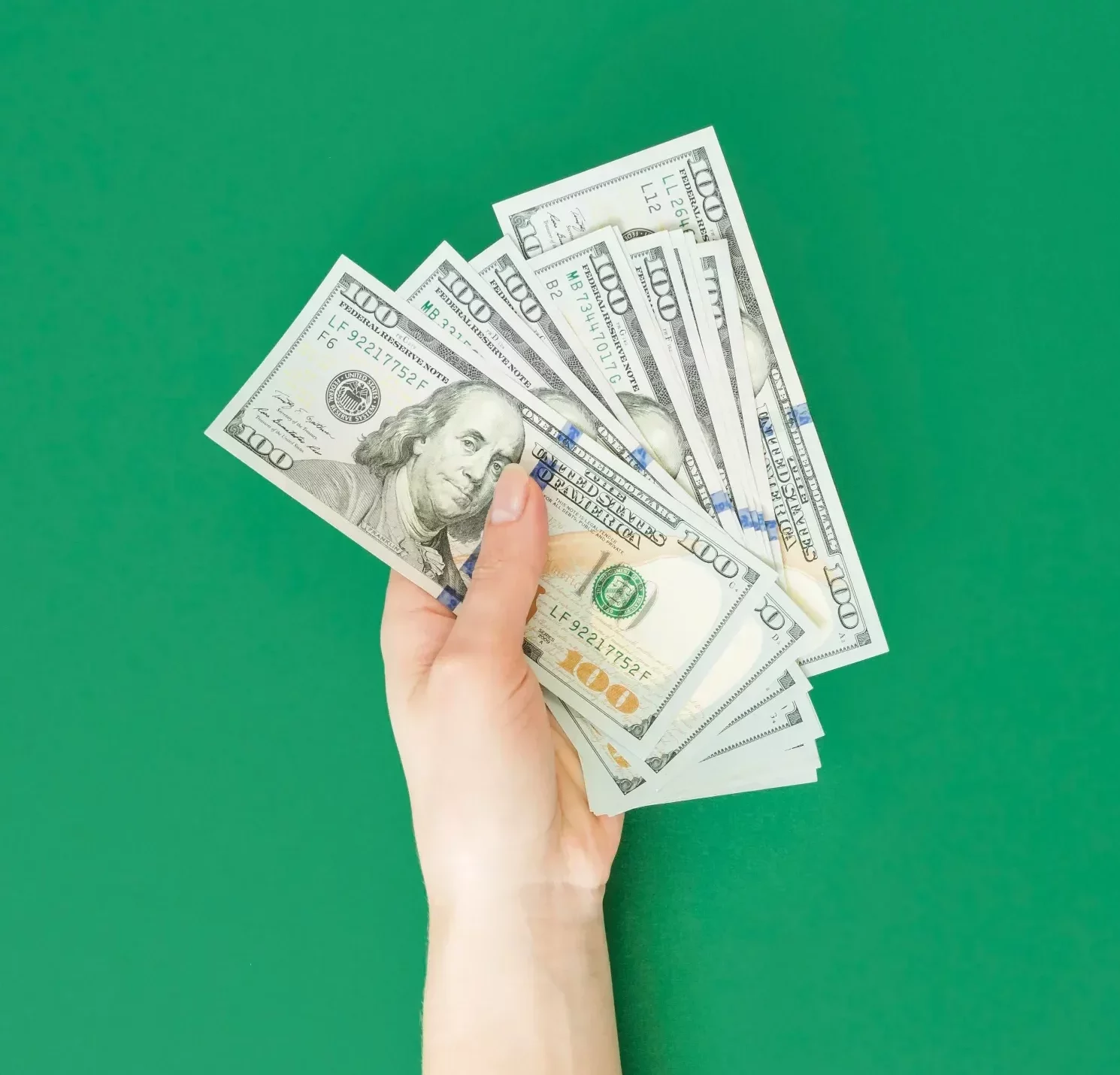 Consider these alternatives:
Are you willing to see a bargain dentist if you are suffering from a toothache? Maybe you should see a cheaper, unlicensed doctor next time you have the flu.

Would the discount roofer be your best option when it's raining, and you have a leaky ceiling?

Why not book a room at an old, cheap hotel that cleans its rooms only a few times a year to save money?
All of the above seems like a recipe for disaster. It's the same with any business you choose to service the most important place in your life: your home. Make sure you hire only the best when it comes to your home. 
Our experience has taught us one thing; there is always a well-hidden reason why a company chooses to become insanely cheap. Every company wants to earn a profit. If these cheaper companies offer ridiculously low cleaning rates, it means they're trying to cut corners to make money. 
Here are a few reasons why cheaper services are not always better:
Why Cheapest Isn't Always Best
No Insurance Coverage
It is possible to have an accident at any time, even in professions as seemingly simple as cleaning. When you work with the cheapest house cleaners, you take a huge risk since they probably do not have adequate insurance coverage.
These companies can get into legal trouble when they perform their services without insurance coverage. This is something you must take seriously. It is also possible for the client to pay a part of the damage costs in some accidents. There's no need to deal with any of that; just choose an insured cleaning company.
Before you hire or use the cheapest house cleaners, ask yourself these questions;
Who will pay for it if something goes wrong in the cleaning process?

Is this company able to cover these payments?
You can save yourself a lot of money and avoid court cases by asking these questions before choosing a cleaning company.
It is shocking how many people don't even think when deciding who will perform this important task of cleaning. Most clients only see the initial financial part of the agreement, forgetting that any job taken with appropriate insurance coverage will probably blowback in their faces, especially if there is an accident or damage.
So ask yourself this question before hiring any house cleaner. Who will cover the damages if something goes wrong?
Paying Less to Cleaners
Employees tend to perform at their best when they are happy. If they are underpaid, they certainly won't perform at their best. So, it is always better to motivate the employees and thank them for their efforts by paying them well.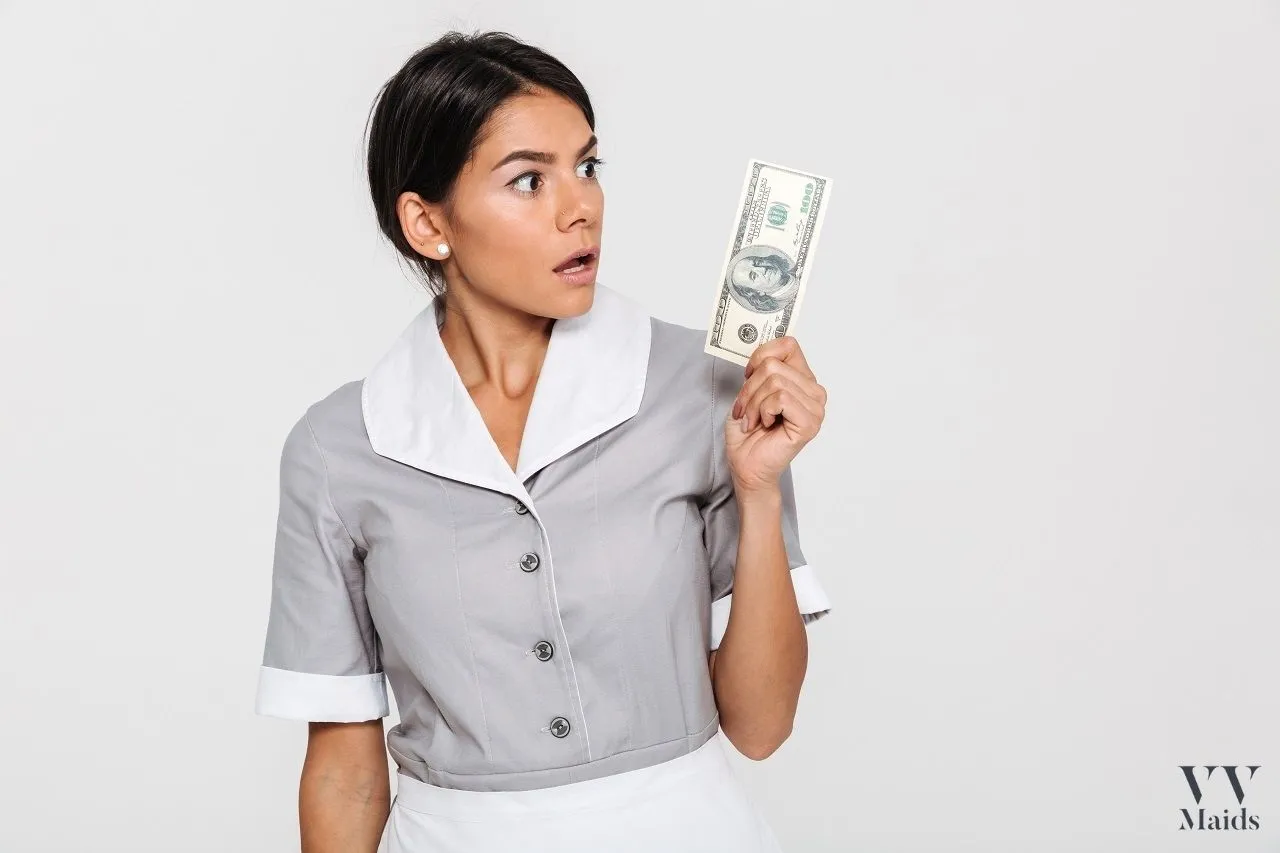 No Client Feedback Delivery
It is never a good idea not to have a feedback mechanism to balance the scale of services provided. We recommend that you always be on the lookout for the cheapest house cleaning services. There is no medium to get suggestions, complaints, or customer feedback from these cleaning companies. This shows the company is only concerned with its profits and doesn't care about the customer.
If you want to find out whether a cleaning company is cutting corners in customer relations, you can check if they have a phone response system that is available and affordable. There is also the option of finding out if they have any customer response number or another similar system. You may find it interesting that some of those extremely low-cost cleaning companies do not have established contact information, such as phone numbers or email addresses. This alone should give you a clue as to what could happen if you try to contact them during an emergency.
Inadequate Staff Training
It is said that a worker is only as good as their skills. We have all cleaned something or somewhere, either recently or in the past. However, that does not mean everyone is qualified to work as a house cleaner or run a cleaning company.
Try asking yourself this question: Why should I choose someone who is also like me (without sufficient cleaning skills) to do the cleaning instead of doing it myself? Asking this question can help you make the right decision while choosing your next cleaning service.
That is certainly one of the most common methods of cutting corners by the cheapest house cleaners. The skills and competence of workers are two of the most important factors in determining proper customer service. So if you decide to go with the cheapest house cleaning services that use untrained staff, you should expect the worst.
Additional Task Coverage
Even if a cleaning service charges a penny or two more than the competition, they have some extra perks. You can always count on a good cleaning company for different services, like cleaning your oven or your entire kitchen! Because food items are involved, these services require exquisite care and skill. Obviously, you wouldn't want your food tasting funny after a cleaning service passes through your home or office. This is why it is always better to choose the more professional service rather than, the cheaper ones.
It is best to go with services that invest in their equipment and are more expensive to hire than those with no concern for the environment or your health. These companies don't come cheap, of course. That means you should always hire a skilled, expensive cleaning crew rather than a cheap and poorly trained one.
Although it seems to have worked at the time being, given a bit of time and pressure, the difference between the incompetent cleaning package and the real deal becomes clear. We understand that you have many options out there when it comes to choosing a service for your home. But if you need professional cleaning services in and near Commack, NY, we've been doing it for 25 years, so count on our experience. Give us a call or fill out a short form and book your cleaning session!
Frequently Asked Question
What should I look for when choosing a professional house cleaning service?
Look for a cleaning service that is fully insured, invests in training its staff, offers a range of services beyond basic cleaning, and has a good reputation based on customer reviews. A cleaning service that provides quality equipment and eco-friendly products is also a plus.
Is it really worth paying more for a professional cleaning service?
Yes, professional cleaning services have the proper equipment, training, and expertise to clean your home thoroughly and safely. Trying to save money with an unqualified cleaner often leads to disappointing results or even property damage. Spending a little more for peace of mind is worth it.
How can I make sure a house cleaning company will take responsibility if something goes wrong?
Only hire insured cleaning companies. Ask them directly about their insurance coverage and what it includes. Reputable companies will have general liability insurance as well as workers compensation insurance to cover any potential damages or injuries.