How To Prepare Your Home For A New Baby
Getting ready for a baby can feel overwhelming, and you might feel as if you have a million things to do. Whether it's getting the room ready, stocking up on bottles, or simply enjoying the last few months of peaceful sleep, pregnancy can be a really busy time in your life. A key point to consider is home cleaning; you should deep clean your home as often as possible. There won't be much time left for you to do housekeeping after your baby is born – after all, you'll want to spend as much time as possible with your new baby. Here are some tips for home cleaning before the baby arrives: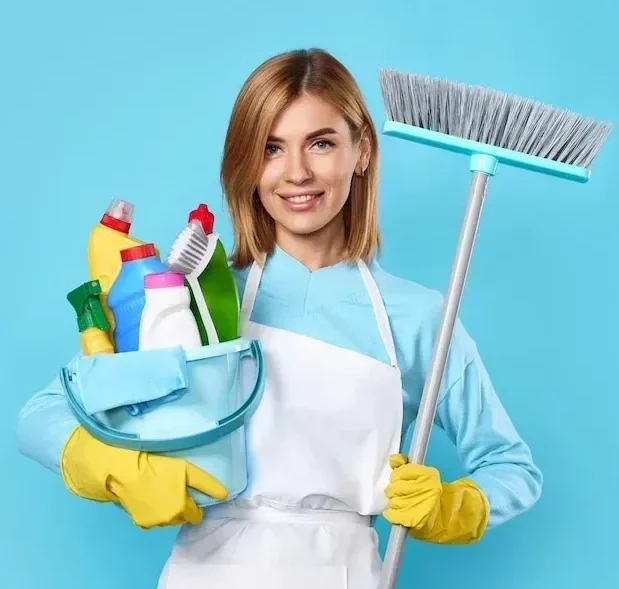 Organize
Make sure to keep anything baby-related organized and easily accessible. Finding misplaced items is the last thing you need to deal with when you bring your newborn baby home. Label drawers, closets, and bins so you can find whatever you're looking for quickly. One simple tip is to buy a basket with baby essentials in each main room of your home for a quick grab-and-go. Keep a basket of shampoo, diapers, wipes, q-tips, towels, and baby lotion in the bathroom. Put together a basket with toys, books, diapers, wipes, a changing station, and other necessities for the living room. Remember that these baskets do not need to be kid-friendly and brightly colored – instead, do yourself a favor and buy baskets that match your home's décor. Every room of your house doesn't need to look like a daycare just because you have a child!
Clean Toys
Make sure you clean off all toys before letting your child touch them. There is no way to know who may have touched, sneezed, or coughed on them, and checking can help prevent future illnesses. Use distilled white vinegar in an equal portion spray bottle with water. Spray onto a clean washcloth, clean the toy, and set it out to dry.
Clean Clothing
It's important that all clothing, both new and used, is clean and dry before the baby arrives. Many baby-friendly detergents are available, some of which are also eco-friendly.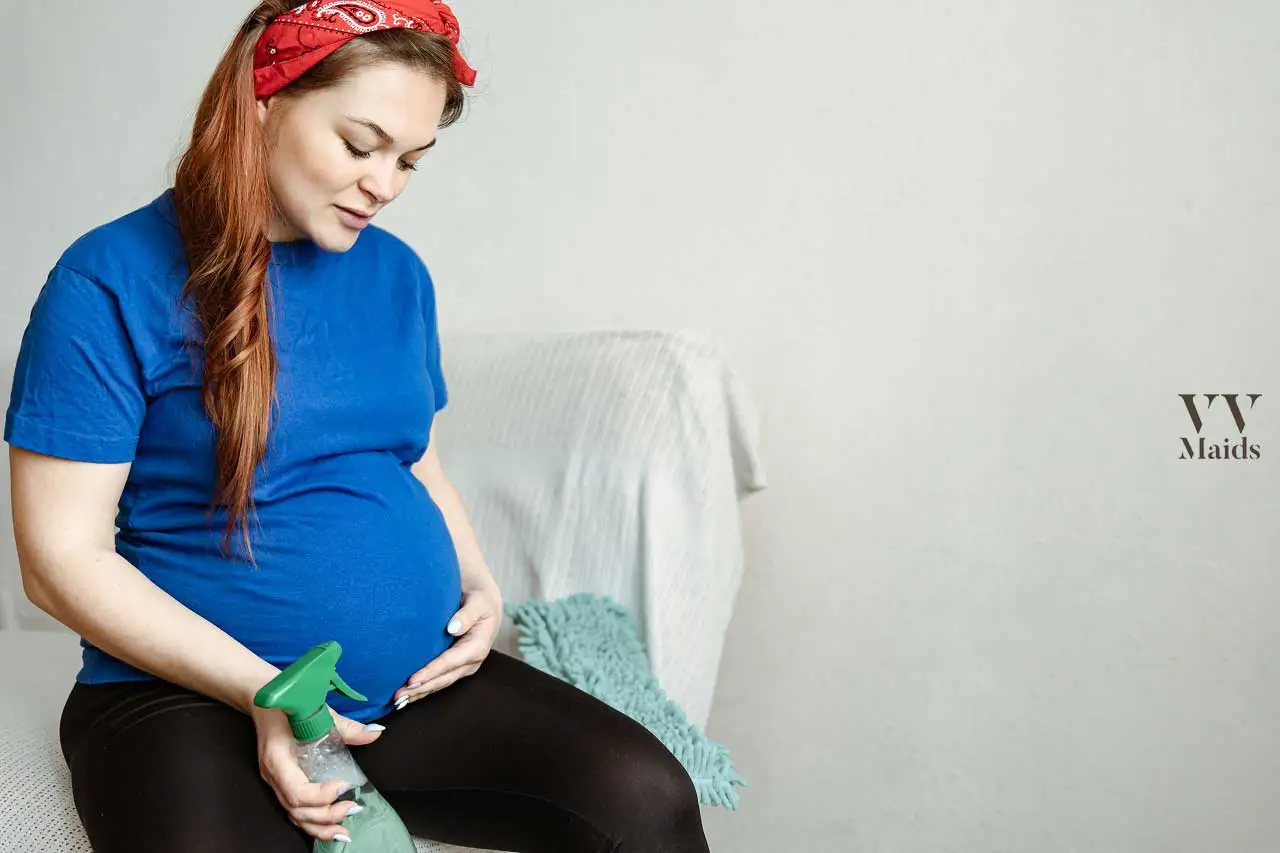 Declutter
It is time to throw out your husband's old high school sweatshirts, cluttering your closet, or to hold a garage sale to clear out the garage, as you will need the space to store all of your baby's new stuff, which will get more over time. Declutter now while you still have more free time than you'll probably have in the next eighteen years.
Have Carpets Cleaned
Hire professional house cleaners for your rugs and carpets. It may seem far away, but before you know it, your child will be crawling and rolling around the floor. You must keep every surface spotless! In case you decide to clean the carpet yourself, be sure to follow the manufacturer's instructions, which is usually steam cleaning.
Clean Wood Floors and Tile
You can use the tips above for wood and tile floors too. Improve the air quality in your home by hiring a cleaning company and having all floor surfaces professionally cleaned before the baby arrives.
Clean Air Ducts
You should have your air ducts professionally cleaned every few years; You will not know how dirty your home is until you have the ducts cleaned. This will have a huge impact on indoor air quality.
It is best to take your time when it comes to cleaning the house before the new baby arrives, working in one room at a time. Begin your home cleaning with the rooms where your baby won't spend a lot of time, such as your home office. Deep clean each room, but don't forget to take frequent breaks to avoid overdoing it. Deep cleaning when you're pregnant can be dangerous for your body, so here are a few safety tips to consider :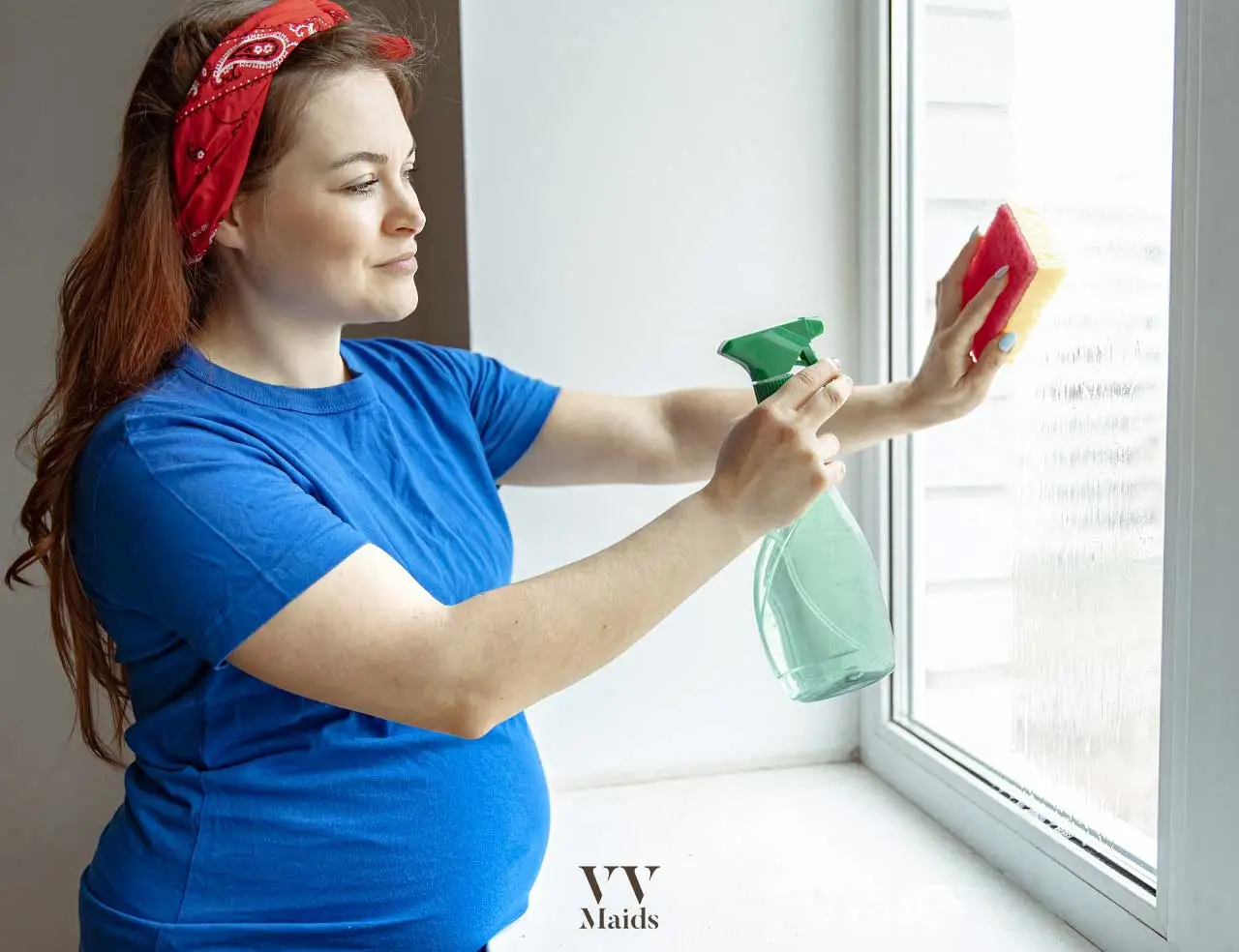 Safety tips to consider for home cleaning while you're pregnant
Use these safety tips when deep cleaning the house to prevent exposure to harmful chemicals.
Keep your windows open while cleaning.

Wear a mask to avoid inhaling toxic chemicals

Protect your skin with gloves and other protective gear

Do not use sprays or aerosols containing glycol ethers, phthalates, paraben, or sprays containing glycol ethers

Be sure to read the instructions on the label before using

Avoid the use of spray or aerosol cleaners

Get your partner involved in the cleaning (at least for oven cleaning and bathroom cleaning)

 Clean with natural products whenever possible

For the kitchen and bathroom, vinegar and baking soda work great.

Ask for professional cleaning services if it becomes overwhelming.
Is It Safe to Use Cleaning Products While Pregnant?
You want to do everything you can to ensure your child is healthy while you're pregnant. But the majority of cleaning products contain toxic ingredients. There may be no harm to your unborn child from exposure to chemicals one time, but why risk it? It is impossible to completely avoid exposure to environmental toxins, but you can certainly take steps to reduce your exposure. A home cleaning service means you'll have a clean home without risking your unborn child's life. Contact us if you care about your baby's health. We are in and near Commack, NY
Our goal is to use products that cause the least amount of harm to your body. Give us a call or complete the form to get a free estimate today!
Frequently Asked Questions
What cleaning products are safe to use while pregnant?
Stick to natural cleaning products without harsh fumes whenever possible, like vinegar, baking soda, and lemon. Avoid aerosol sprays and products with chemicals like glycol ethers, phthalates, and parabens. Check labels carefully.
Should I disinfect all of my baby's new toys?
Yes, clean all new toys with a mix of distilled vinegar and water before allowing the baby to play with them. This removes any germs from the manufacturing and shipping process.
Should I hire a professional cleaning service while pregnant?
Considering the physical strain and exposure to chemicals, hiring a professional cleaning service that uses eco-friendly products is highly recommended for deep cleaning tasks. This ensures a thorough cleaning without endangering you or your baby.