We can never compromise with our safety and health. To live a long and happy life, it is important to keep the inside of your house neat and tidy. A well-maintained and germ-free home is also appreciated by visitors and guests. A busy work schedule makes it hard to devote time to house cleaning. The ideal way to have a clean home as well as free time on your hands is to hire the services of a house cleaning company. A tidy and well-organized home offers multiple benefits. Most of all, it keeps you fit and healthy and makes you feel fresh.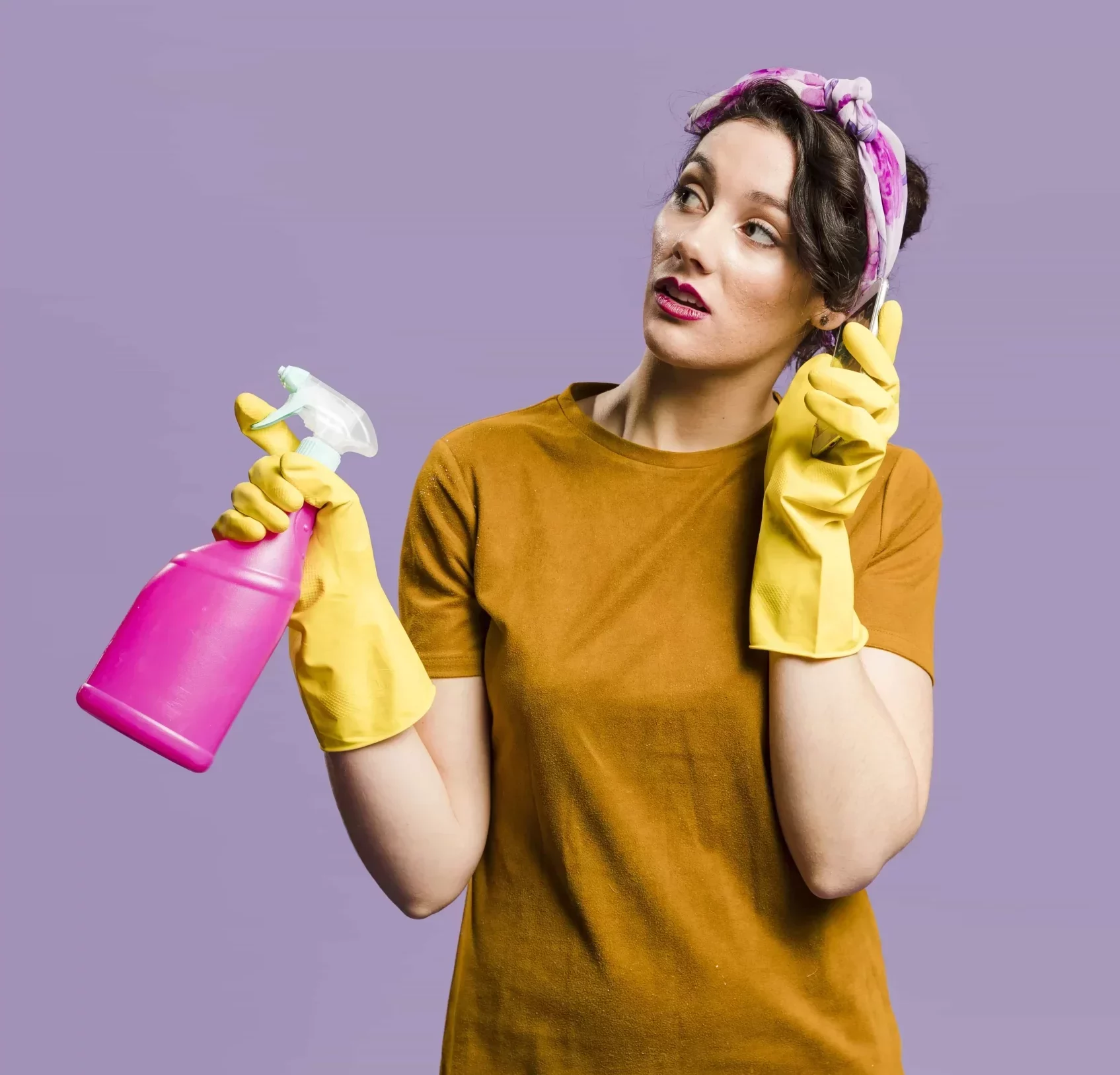 Using a house cleaning service is a great idea in many aspects. But do you know how to find such a service for your specific needs? If you do not, keep on reading for some of the most useful tips.
Why You Need a House Cleaning Service
While DIY cleaning may sound like a good idea, it is not sufficient to make your house completely free from dust, dirt, and germs. Even after cleaning on your own, bacteria, dirt, mites and pathogens may remain hidden in different areas and corners of your house. Accumulation of dust inside the house is not at all good for the well-being of a family. A dirty and unclean home can affect you in many ways. It can lead to illnesses such as asthma, cold and cough, respiratory issues, etc. You may also suffer from many other allergic reactions.
A house cleaning company provides experienced and well-certified cleaners. These cleaners are fully trained in the use of a range of cleaning techniques as well as cleaning tools and equipment. They know how to properly clean even those areas and spaces that usually remain out of reach of homeowners. Also, they carry out the entire task in a swift manner.
Many homeowners think that it costs too much money to hire a cleaning agency. But this is only a misconception. Different cleaning agencies offer different rates. It is always possible to find a company which suits your budget. Usually, it is the large companies that charge more for cleaning. If you hire a local service provider in or near your town, you will be able to hire them for a much less price. In short, there is a cleaning service to match the specific needs and budget of every homeowner. Plus, these service providers also offer a lot of flexibility in terms of scheduling the task. By using the expertise of a cleaning service, you will not only get the task done fast, but it will also save you money. You will experience many other benefits.
Ways to Find a House Cleaning Service
1. Google Search
The easiest way to find a house cleaning service is to conduct a search on the web. You first have to decide what kind of cleaning service you wish to hire. There are cleaning services like general, deep cleaning, one-time cleaning, post-construction, event cleaning, etc. Determine what your exact cleaning needs are and then start searching on Google using the correct keywords.
When conducting a Google search, what matters most is the kind of query you use. The result depends on the type of keywords you enter.
Once Google fetches the list of most relevant websites, it is time to do some sifting. Check out the websites that you think offer the type of cleaning services you want. Navigate the various sections of the website and read a few pages to know in detail what a particular cleaning company offers, what their procedure is, and how much they charge for their service.
You can give your shortlisted company a phone call or write them an email. You will find these details on their Contact Us page.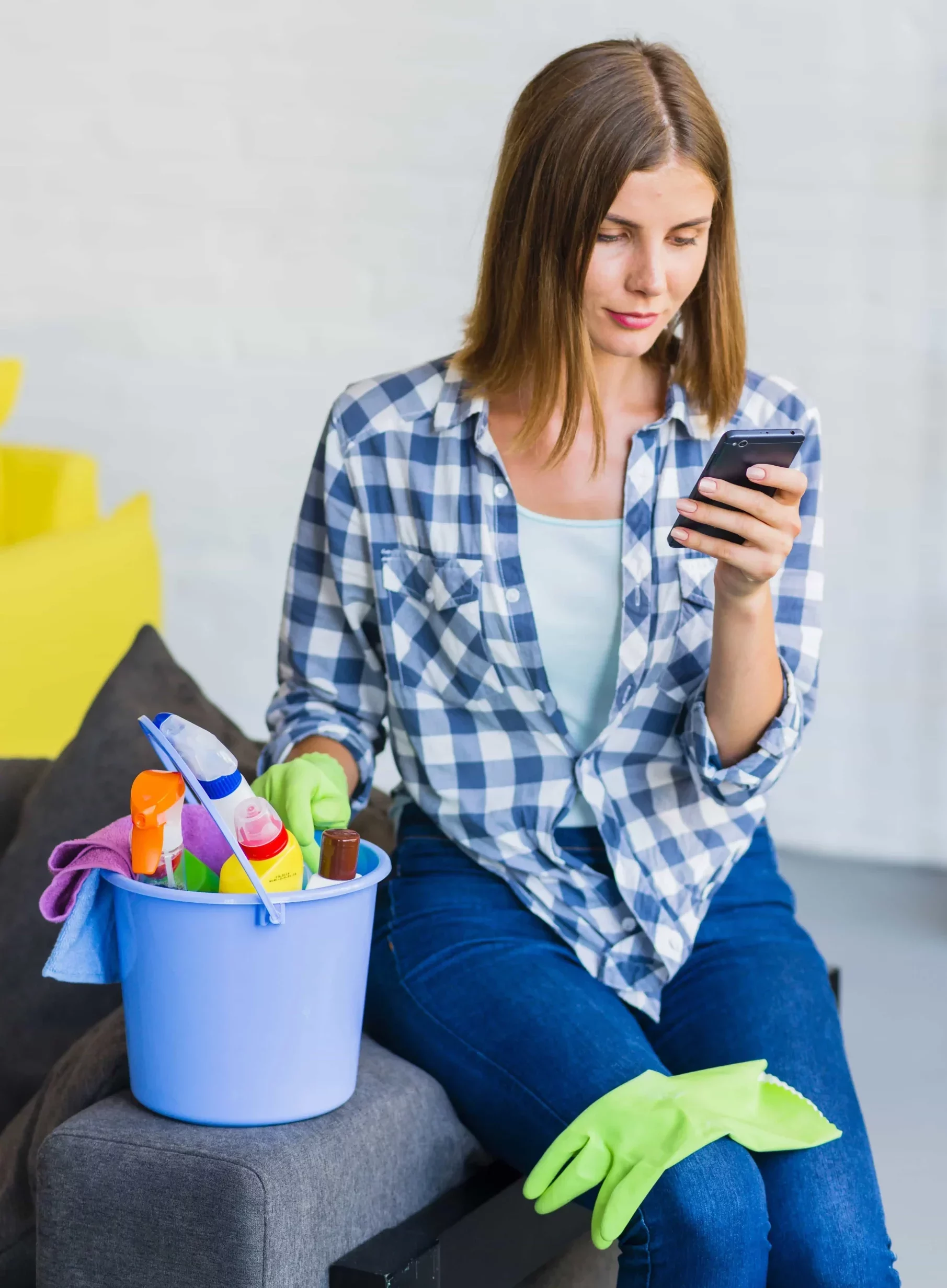 2. Seek a Referral
Another effective way of finding a house cleaning company is to use referrals. The best recommendation is that which you get from people you know. You can start with your family and friends. At the office, you can seek advice from your colleagues. Your relatives and neighbors are excellent sources from where you can get names of reputed and trustworthy house cleaning companies in your area. These people will not only suggest service providers, but they will also inform you about the quality and standards of their services.
Once you have a few company names, you can search the companies on the web and read their online reviews to select the best one.
3. Online Directory
An online directory is a perfect place for gathering information about local businesses in a particular area or city. Such online platforms list hundreds of businesses in each category. First, you need to locate the category in which your required service falls. Then, you can get a list of all the service providers which operate in your city or town. These online directories have user-friendly navigation, so you will not have a hard time finding a service that you need.
Yelp is a good example of an online directory. On Yelp homepage, you can quickly enter the type of service and the location where you need it. The next moment, you will have a list of service providers that are the closest to your area.
Likewise, there are several other online directories you can use to find a cleaning service that has operations in your city, town, or area.
4. Local Ads
You must have seen ads in local newspapers and in business magazines. Business owners pay a good amount of money for the advertisement of products or services they offer. So, you can find the contact details of such companies in the ad section as well and then get in touch with them.  
Local ads are published both offline and online. So, it is not just the local newspaper where you can look for the details of a nearby cleaning service, but you can also find local ads on Google. 
While searching on Google, you just need to include the name of the area along with the type of service you are in search of.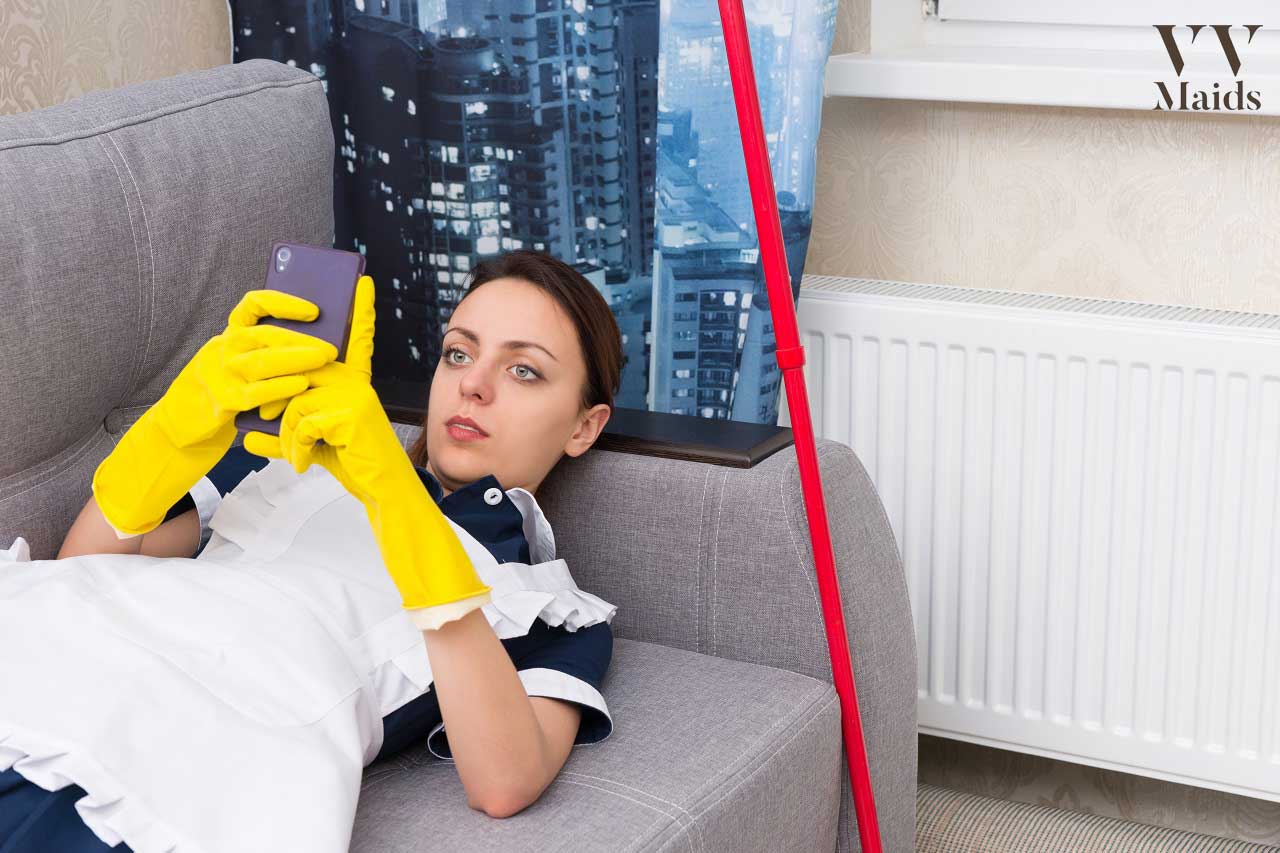 5. Apps
Apps also offer an excellent way to find simply any service that you may need. In just a few seconds, you will find multiple suggestions for your specific needs. For example, the Handy app helps people find local services such as home cleaning, office cleaning, plumbing, air conditioner installation, locks installation, interior painting, etc. In the home cleaning, you will further see services including bedroom cleaning, maid service, kitchen cleaning, same-day cleaning, etc. Once you have found exactly what you are looking for, you can fill out the contact form on that page and submit the details. The app will then send you a quote for the services.
Apps like Handy, ChoreRelief, and Nextdoor are some good ways you can use to find and select a service for your needs.
Looking for a Cleaning Service in and near Commack, NY?
If you reside in or near Commack, NY, and are looking for a trusted house cleaning service, you should head straight to VV Maids. You will find multiple good reasons to hire and work with our company. All our maids are well-trained and one of the friendliest you will ever come across. 
We offer our clients a range of services including house cleaning service, maid service, and office cleaning service.
Give us a phone call to receive your free estimate.
Frequently Asked Question
What should I look for when evaluating house cleaning companies?
Ensure they are licensed, bonded, insured, have positive reviews, provide trained staff, use eco-friendly products, offer reasonable rates, and have flexible scheduling.
Should I hire an individual cleaner or a professional cleaning company?
Professional companies have more oversight, screening processes, insurance, and the ability to provide backup staff, so they are usually the safer, more reliable option.
What questions should I ask when interviewing potential cleaners?
Ask about their specific experience, what cleaning tasks they include, what products they use, if they clean green, if they are insured and bonded, scheduling flexibility, and what makes them stand out.
How often should I get professional house cleaning services?
Most professional cleaners recommend a thorough deep cleaning every 2-3 months for most homes, with regular maintenance cleaning every week or two as needed.