Multiple challenges of running a business can make office cleaning seem less important to entrepreneurs. However, it is one of the first tasks that should be taken care of on a daily basis. A neat and tidy office is an essential component of running a successful business. The clients, as they step into your office, will quickly notice how well or poorly maintained the office is. 
Office cleaning is not only important, but it should also be performed on a regular basis in a professional manner. When an office is left uncleaned and messy, it will lead to a variety of health and safety issues. Many business owners underestimate the potential of a clean office and get to it only when things start to get out of control. Do not let this happen to your business at any cost. From day one of setting up your office, see to it that the office environment stays clean, safe and well-maintained at all times. Seek the help of a cleaning service such as VV Maids in or near Commack, NY, to get the job done fast and effectively.  
Given below are some of the most important benefits that you will get by keeping the office environment clean and hygienic.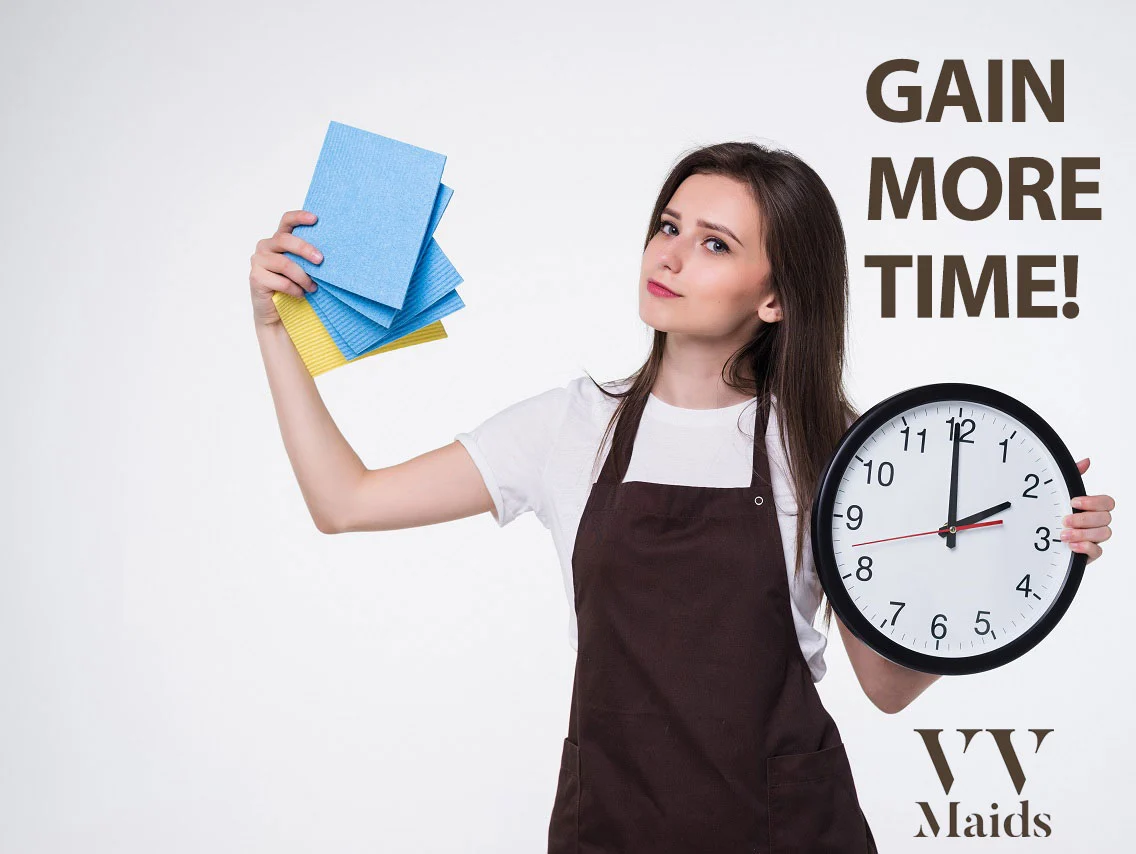 Make a Welcoming, First Impression
First impressions matter both in business and private life. When it comes to running a business, first impressions matter a great deal more. A neat and clean office is actually a great welcome to clients. 
Whether it is the reception area, the floors or the conference room tables, you should make sure every bit remains clean. Just imagine what clients will feel when they find the office environment dirty and messy. It will ruin their trust in your company. An unclean or poorly maintained office space tells the client that you lack professionalism. On the other hand, a neat and tidy office instills confidence in visitors about your company. That is why it is extremely important to keep your entire office free from any kind of dirt, mess, chaos and clutter at all times.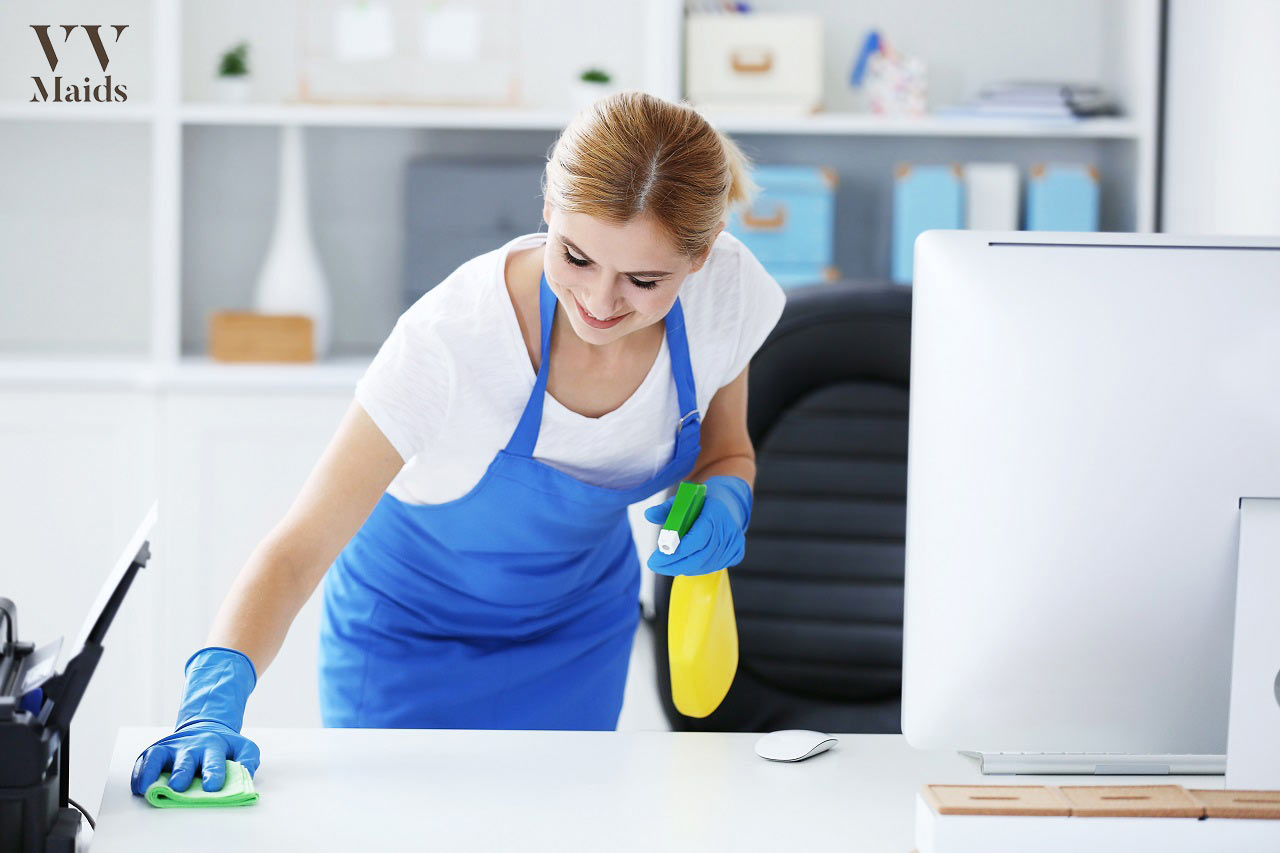 Elevate Your Brand Image
There are a dozen of things that a company does to improve the positioning of their brand in the market. You should understand that a clean office also contributes to your overall brand-building efforts.
It doesn't matter what industry you belong to or what type of products you manufacture, a tidy work environment sends the right signals to the customer. It gives them proof that you work with high efficiency and great attention to detail. Most of all, it implies that your products too will have quality. Before the customer buys your product or hires your services, they will judge your company on the basis of what your office work environment looks and feels like. A dirty or messy work environment is a surefire recipe for turning away potential customers.
Boost the Mood of Your Employees
Employees spend at least 8 hours in the workplace. They need to feel comfortable and safe while doing their jobs.
In fact, maintaining a proper office brings many benefits for the business owner. In a neat and clean working environment, employees do not just feel safe, but it also boosts their mood. When employees are happy, they develop greater productivity and work gets completed fast. Employees are a lot more than what you may think. They are a free marketing channel. They talk about your company and the products and services it provides while with family and friends. This word-of-mouth campaign increases the popularity of the company for free.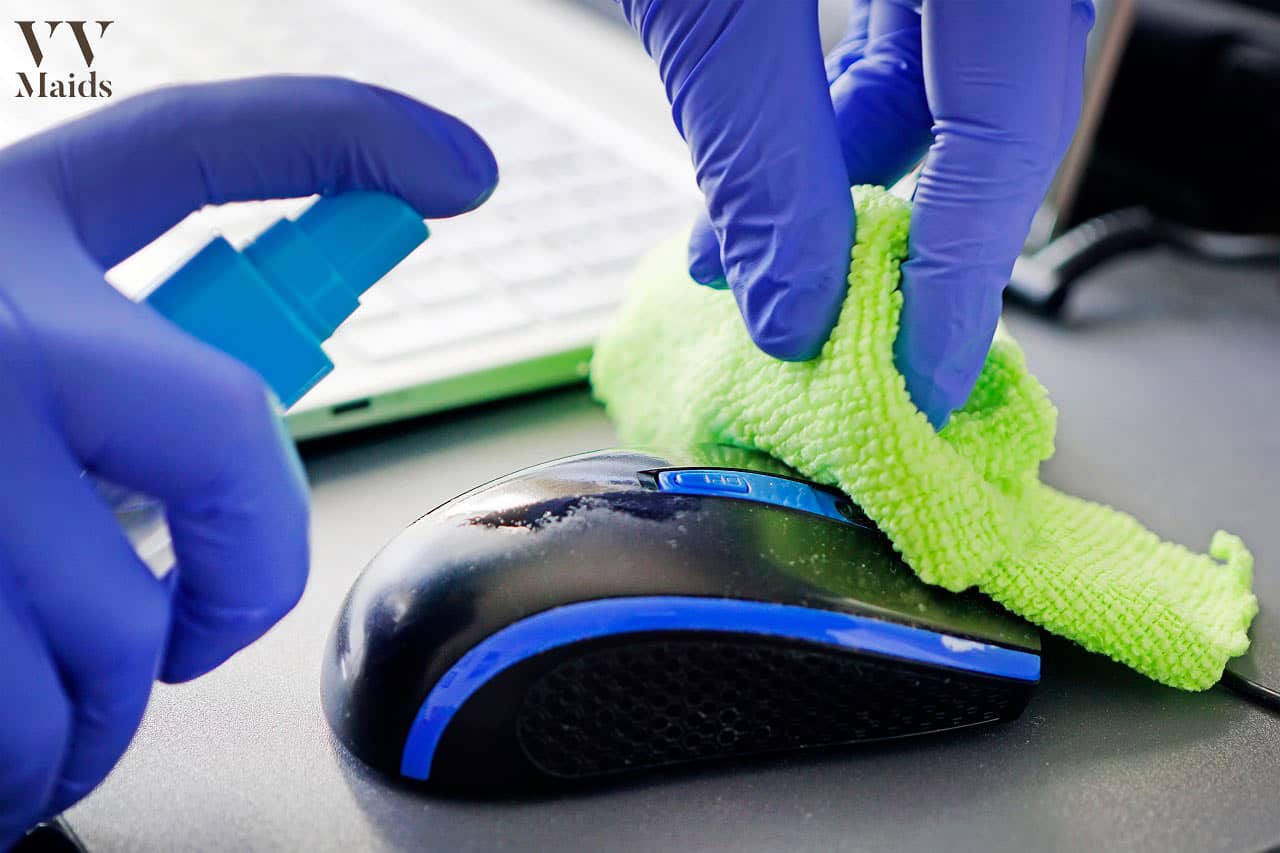 Fewer Sick Days
The cleaner you keep the office environment, the fewer sick days your employees will have. A dirty and unhygienic space has harmful bacteria, germs and pathogens. In such an unsafe environment, employees are more likely to catch different kinds of allergies, infections and illnesses. 
If the employees in your company get sick often, this will ultimately affect project deadlines. To run your business successfully, you need maximum attendance on a daily basis. Healthy employees will mean your projects will be completed swiftly and your revenue will increase as a result. That is why you should maintain every bit of your office in a proper manner. If you live in Commack, NY, you should hire highly skilled and trained maids from VV Maids for the job.
Boosted Morale
Do not make your office space a major turnoff for your employees. Always, keep the space clean to enhance morale.
Employees should love to come to the office every day. Most of all, they should not be in a hurry to leave the office at the end of the day. If the work environment is unsafe and unhygienic, employees will feel highly uncomfortable. They will want to spend as little time in the office as possible. Dust, dirt, grime, and clutter will bring down the morale of the employees, affecting the work output. The office space should look and feel so good that each employee wants to spend extra hours. Guaranteeing the comfort of your employees is your utmost duty.
Prolong Equipment Life
In a dirty and unkept office, the equipment life gets affected too. Every office has a wide range of machines and equipment that operate on a daily basis. If the equipment does not remain clean, it will not work efficiently. 
Key office equipment includes desktops, laptops, printers, photocopiers, and many other electronic devices. If these machines do not work efficiently or break down often, the work in the office will be hampered. Plus, you will need to have costly repairs done several times in a short period of time. Dusting, cleaning, and sanitization of all the equipment should be done on a regular basis. A commercial cleaning service will thoroughly clean the entire office area as well as all the machinery for the uninterrupted operation of your business activities daily.
As a responsible business owner, you should put in place strict guidelines to maintain and promote a neat culture in the office. Employees should have clear directions on where to eat and where to dispose of the trash. Every desk should remain organized. You should make these an essential part of the office cleaning routine in order to run and grow your business successfully.
Do You Need Highly Trained Office Cleaners?
When it comes to office cleaning, you should rely only on professionals who have many years of experience in the job. At the VV Maids, we offer top-quality cleaning for large and small offices as well as commercial spaces. If your office or business establishment is located in or near Commack, NY, you should reach out to us straight away for hiring the most skilled office cleaners. Our office cleaning services focus on every area and space of the office including the reception area, cafeteria, cubicles, gyms, kitchen, break room, staff room, car park, etc.
Our goal is to help you maintain neat and spotless office space and contribute to your business success as a result. You can get in touch with one of our representatives via a quick phone call or email.