Many people wonder how clean a house needs to be before they hand over the keys when selling a house. Some homeowners ensure that their homes are spotless, while others might not go to the same lengths, especially if they are selling homes that aren't in great shape. We have pulled together some information for any homeowner looking to sell, so they can see the difference it makes to spend some time getting the place spick and span!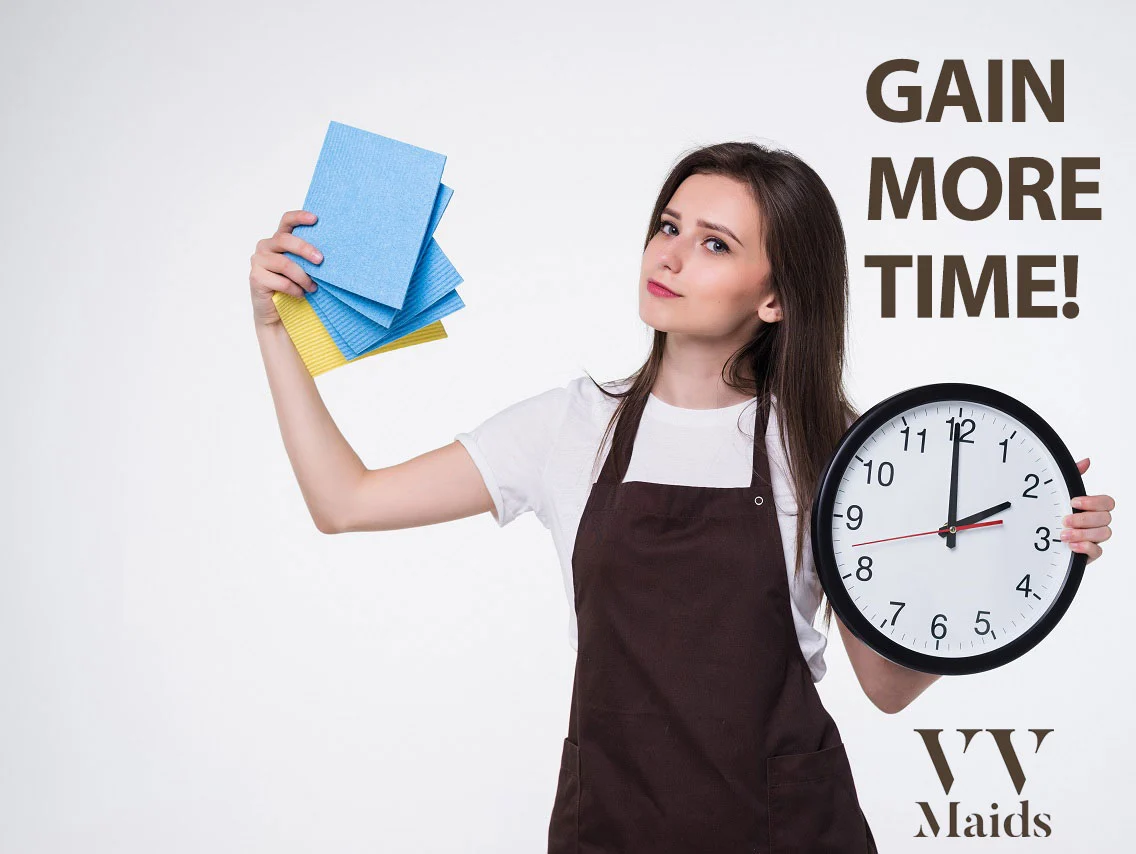 Can I Sell My Messy House?
Messy houses are more likely to take longer to sell simply because potential buyers have a difficult time seeing through the clutter and seeing the property for what it is. It is not impossible, but after speaking with buyers who have viewed several properties when looking for a home, they confirmed that a dirty house has put them off and made them look at fewer properties.
There are a few buyers who aren't fazed by clutter and mess, especially investors and builders who see the potential of the house, but this is a rare outcome. That's why we recommend homeowners spend some time getting their house as presentable as possible when selling – particularly if you want to sell it fast.
Why Are Moving Cleaning Services Essential?
Depending on where your property is located, and its size, the cleanliness of your home may not raise its value. Despite this, most buyers won't make a cold-headed decision. Your home will look better after a professional move-out cleaning. Showing a clean and well-maintained home makes people more likely to imagine themselves living there and pay the price you ask for.
Dirty houses can also make it seem like they need maintenance urgently. Potential buyers will look closely for needed repairs and maintenance to use as negotiating chips later. That's why real estate experts recommend repairing and improving a house before it goes on the market.
When you are selling your home, cleaning is important and time-consuming. You can free up time by hiring move out cleaning services to assist you with challenging tasks.
Most people take pride in running their home like clockwork, but you can spend that time doing something else. There's a lot of hassle and paperwork involved in the sale process, especially if you're selling it without a realtor.
Create a new-looking living space
The majority of homes that are sold are not brand new, but they should look and feel like they are. Certain people may consider dust in hidden areas or stained surfaces a deal-breaker. You can give your home a "new look" by thoroughly cleaning it and removing dirt from every nook and cranny.  
Enjoy professional results
Cleaning thoroughly is crucial, as we've already said. However, while cleaning your own home, you might see it from the homeowner's perspective. Minor stains, for instance, may seem normal to you. Having professionals clean every corner of your home is the best way to ensure you don't miss anything!
Essential Moving Cleaning Tips Before Selling house
The cleaning task is crucial for home-staging if you want to sell your house at the right price. So many people fail to clean their houses correctly because they neglect the areas that buyers look for. These tips will help you deep clean your home when selling it.
Clean the Rooms That Matter
When selling a house, cleaning those specific rooms that can influence a potential buyer is important. Living rooms, kitchens, and bathrooms are the first rooms a buyer looks at when looking at a house. Thus, it is vital to focus more on these places in your house cleaning.
Prepare a list of all the items you need to clean in these rooms and then clean them. If your home is clean, it is more likely to attract more people and increase your chances of getting the amount you want. When you hire professionals to perform the move-out cleaning in Commack, NY, you will also find that they follow the same approach.
Don't Miss These Essential Spots
You need to focus on the essential spots when cleaning your house to sell it at a good price. Prospective buyers always focus on these spots when considering your house. Carpets, windows, mirrors, furniture, tabletops, walls, lampshades, and so on are some of these crucial spots. These spots naturally catch a person's attention when they enter your home.
It does not matter if you clean it yourself or hire professionals, as long as they are perfectly clean. It is essential to hire an expert to clean your carpets, as they accumulate dust, pet hair, and various stains. So, it is crucial to clean them perfectly.
You should make sure the walls are free of dust and cobwebs when you clean your home. These things can ruin the appearance of a room and let potential buyers down, so keep them as part of your house cleaning.
Use a vacuum cleaner and long-handled broom to reach the top corners and other difficult-to-reach places to get rid of cobwebs. The problem of cobwebs is very common in households, and people often ignore it when cleaning the house. However, this can be a huge mistake when you're selling a home.
Make the Necessary Repairs
Buyers always see your walls, so they are one of the most important spots of your house. There are so many reasons that walls get dirty such as spills, stains, dampness, crayon colors, etc. Clean your walls properly if you want to make your home sellable.
Hire Professional House Cleaners
If you want your house to be clean before it goes on the market, hire a cleaning company that offers high-quality move cleaning. Many people prefer to do the cleaning themselves to save some money. However, this can backfire, particularly if you're selling your home. Despite your efforts, you may not be able to match the cleanliness level.
Therefore, you should hire an expert. You can also spend your precious time and effort on other essential aspects of selling your house, such as decorating and repairing your home. 
It is always important to clean your house from a health perspective, but you can also increase your chances of getting a higher price by deep cleaning it. Count on our professional move out cleaning services in & near Commack, NY, and enjoy a move-out cleaning that will impress your potential buyers. Give us a call a get your free estimate!