Whether it is a house, apartment, or office, keeping it clean and tidy is a task that can never be ignored. Proper cleaning of every area that you live in or use is essential for the health and safety of you, your family, and your workers. However, it is a task which also takes plenty of time and energy. If you are a busy professional, you already need to find time for your family and fulfill multiple other obligations in your life. Doing cleaning on your own, therefore, will take away much of your precious time and leave you exhausted. That is exactly why you need to hire a service for the same.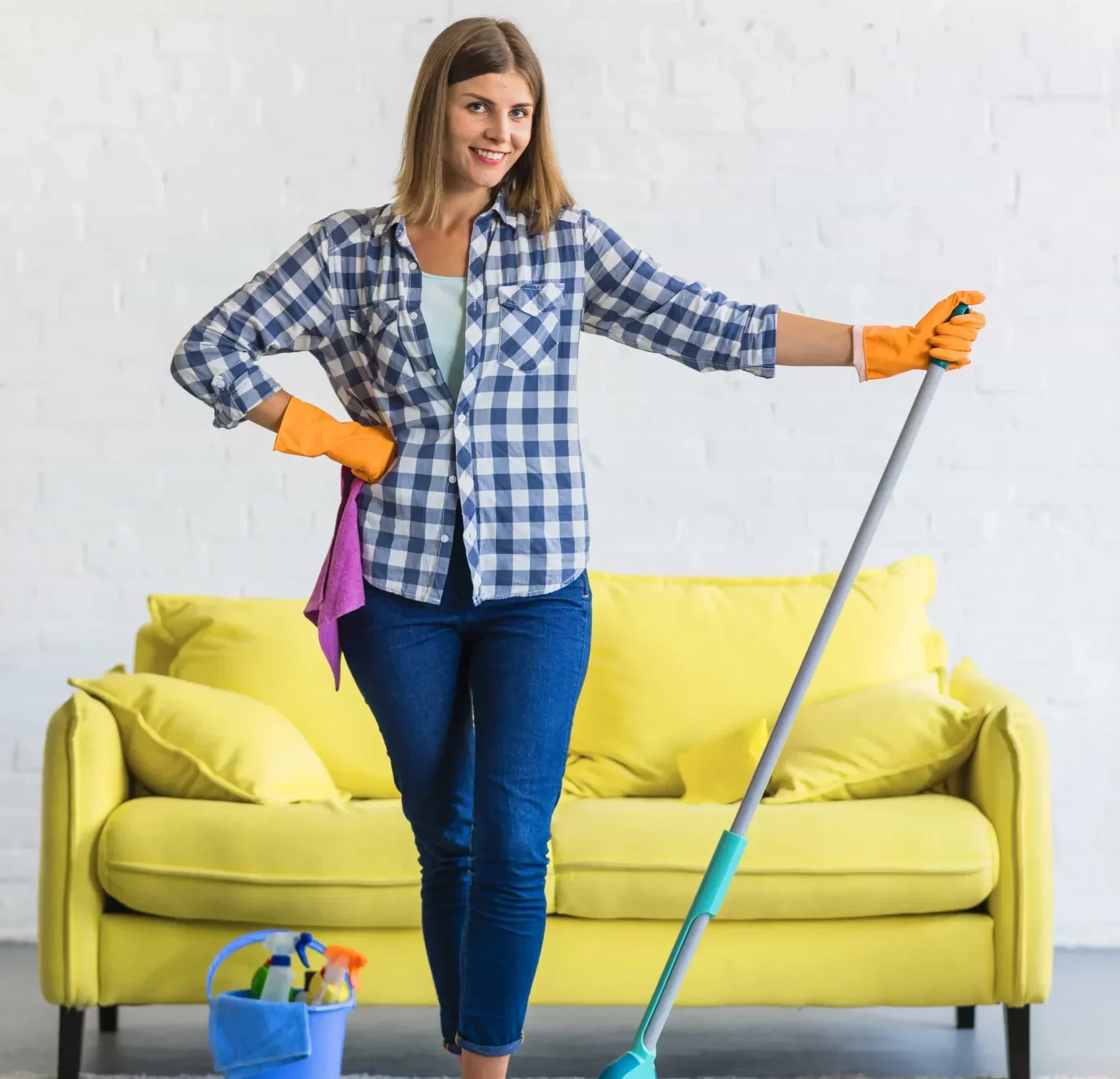 Before you let professional cleaners into your home, you should know what a pro does and why you should delegate the task to them. If you are in the dark about their service, you can pay the company in full and still, you may not get the type and quality of service you expect.
General vs Detailed Cleaning
The cleaning needs vary from one home or office to another. Depending on how much dust and dirt have accumulated in your property, you may need a proper type of cleaning done by experts.
Broadly speaking, cleaning services can be categorized into:
General Cleaning:
This type of service is also known as regular cleaning. If you hire a company to perform general cleaning, you should expect them to not go into each and every nook and cranny of your living or office space. These tasks may include dusting commonly used areas, cleaning bathroom tiles, chairs and tables being cleaned, vacuuming and mopping the kitchen floor, and cleaning windows and mirrors among others.
This type of cleaning is required, if your property is not very crowded and the mess and the dirt is not too much. You should think of this as basic cleaning which is required to maintain cleanliness and hygiene. This service is also termed as 'surface cleaning.'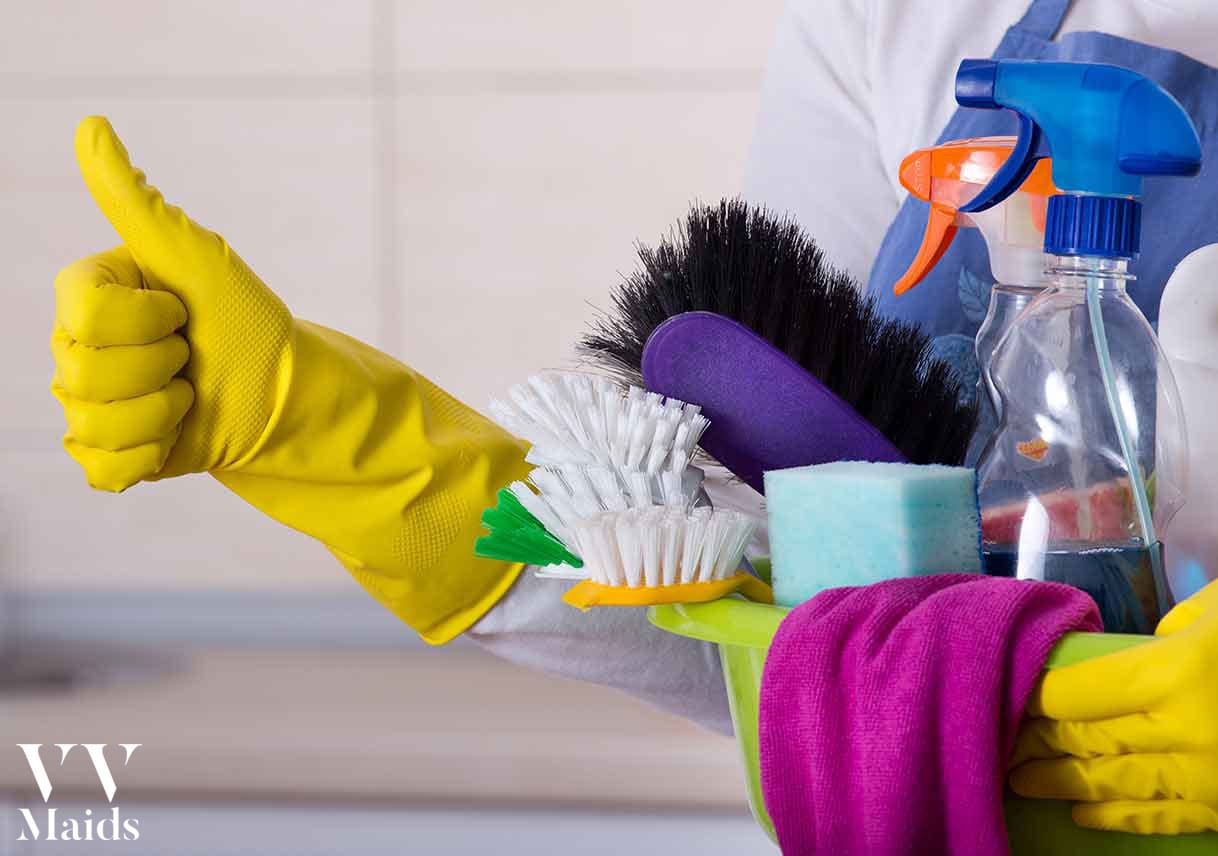 Detailed Cleaning:
This is done on an elaborate basis. During detail cleaning, the service provider pays close attention to every detail in every space or area of your property. This task requires a lot more effort, energy and skills than general or regular cleaning does. The company employs a variety of techniques and tools to effectively carry out this task. If your property was left uncleaned for several months, you will need this service.
The goal of detailed and thorough cleaning is to turn every bit of a home into a spotlessly clean space. A spring clean by professionals will breathe new life into your house or apartment.
Different Types of Cleaning Services
A cleaning company offers a range of services to suit the varying needs of home and business owners. At VVMaids, we provide professional cleaning as per your specific needs and budget. No matter how big or small your needs are, you can always turn to us to fulfill them.
Various cleaning services include:
House Cleaning:
Every home needs proper cleaning and maintenance for the safety of its residents. Our highly trained maids specialize in turning homes into healthier and safer places. Whether you need one-time home cleaning or you need it on a periodic basis, feel confident that we will do the job in an effective manner using the right tools and products. From the kitchen and bathroom to floors, furniture fabric and mirrors, and glasses, our team of expert cleaners will give every space a good, bright shine.
Office Cleaning:
Offices and workplaces require a great deal of attention when it comes to cleaning. It is not about the health and safety of your employees but it also affects your business reputation. Commercial and office cleaning is an elaborate task that always requires deep expertise in the use of the latest techniques as well as the most advanced equipment and tools. There are multiple advantages to keeping an office or business space clean, including productive and happy employees, a better image of your business, and fewer sick days required by your employees or workers.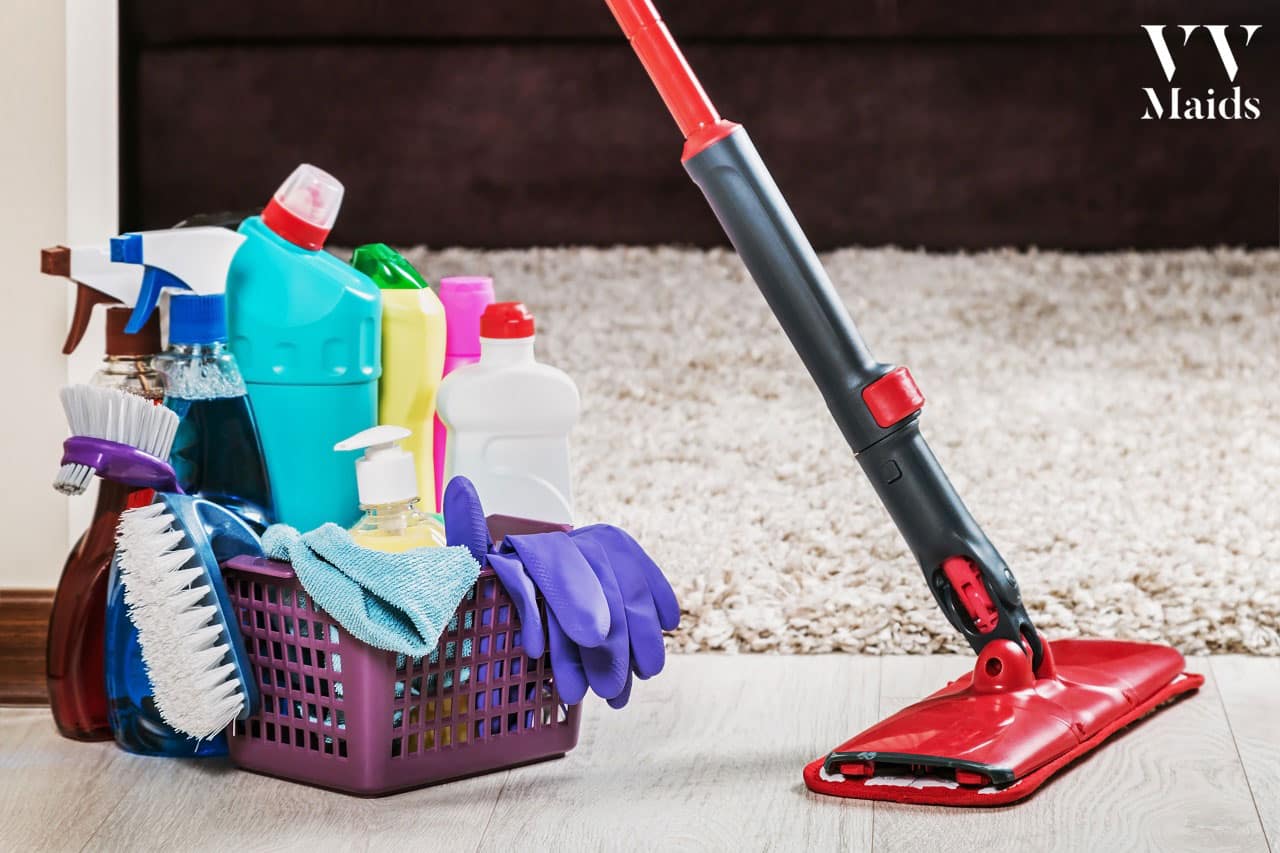 Maid Service:
Whether you reside in a house, apartment, mansion, or condo, keeping it neat and well-maintained at all times is your responsibility. If you try to do it on your own, it will consume plenty of time and you may not be able to do the job in an effective way. Unless you have some experience in this field and have the right set of tools at hand, you will not be able to clean those areas and corners that are difficult to reach. Trained maids carry expertise in the thorough cleaning of all residential spaces while using modern techniques and tools. They will also get the job done fast and save you time.
Deep Cleaning:
While regular cleaning will make your home appear clean, dust and dirt may still remain hidden from your eyes. For example, tough stains in the bathroom and small dust particles in the pores of the carpet will not go away with general cleaning. Likewise, the kitchen area gathers a lot of dust, dirt, grease, and grime over time. That is the reason why you should hire professionals to carry out deep cleaning at least once a year. This type of cleaning is a surefire way to get rid of tough stains, accumulated dirt, oil slicks, etc. If you truly care for a neat home, you will certainly need this service.
Apart from these, a professional cleaning company also specializes in tasks such as move-in/move-out cleaning, post-construction cleaning, event cleaning, and basement cleaning.
Get in Touch with a Professional Cleaning Company
If you are in need of high-quality and reputed cleaning services for your house, apartment, or office, you should head straight to VV Maids for a tailor-made plan. Located in Commack, NY, we work with a range of small and big businesses and homeowners. Our maids are both experienced and skilled to perform all kinds of cleaning. Our goal is to create a neat and clean living environment and make families happy.  
You can contact us via a phone call or email, whichever you prefer. We will provide you with a free estimate of your cleaning project so that you know what to expect in advance.
Frequently Asked Questions
What is the difference between general and detailed cleaning?
General cleaning tackles surface messes, while detailed cleaning is thorough, reaching even overlooked or high-effort areas. Details require more time and work.
What does a basic house cleaning service include?
Light dusting, cleaning bathrooms, vacuuming, mopping floors, and tidying up kitchens and living areas. It maintains cleanliness between deep cleans.
How can a maid service help me?
Maids are trained to thoroughly and properly clean homes. They bring supplies and efficiently clean hard-to-reach areas that homeowners can't easily handle.
How do I know what cleaning services I need?
Discuss your home or office environment and needs with cleaners. They can best recommend general, deep, or specialty cleaning based on your space.