How do you pick the best home cleaning service when you need to hire one? There are so many factors to consider, from referrals to payment options. In the end, you can save a lot of time by giving the mop and dustcloth to a house cleaning service – if you choose the right one.
Take a look at these tips to see who offers the best house cleaning service in Long Island!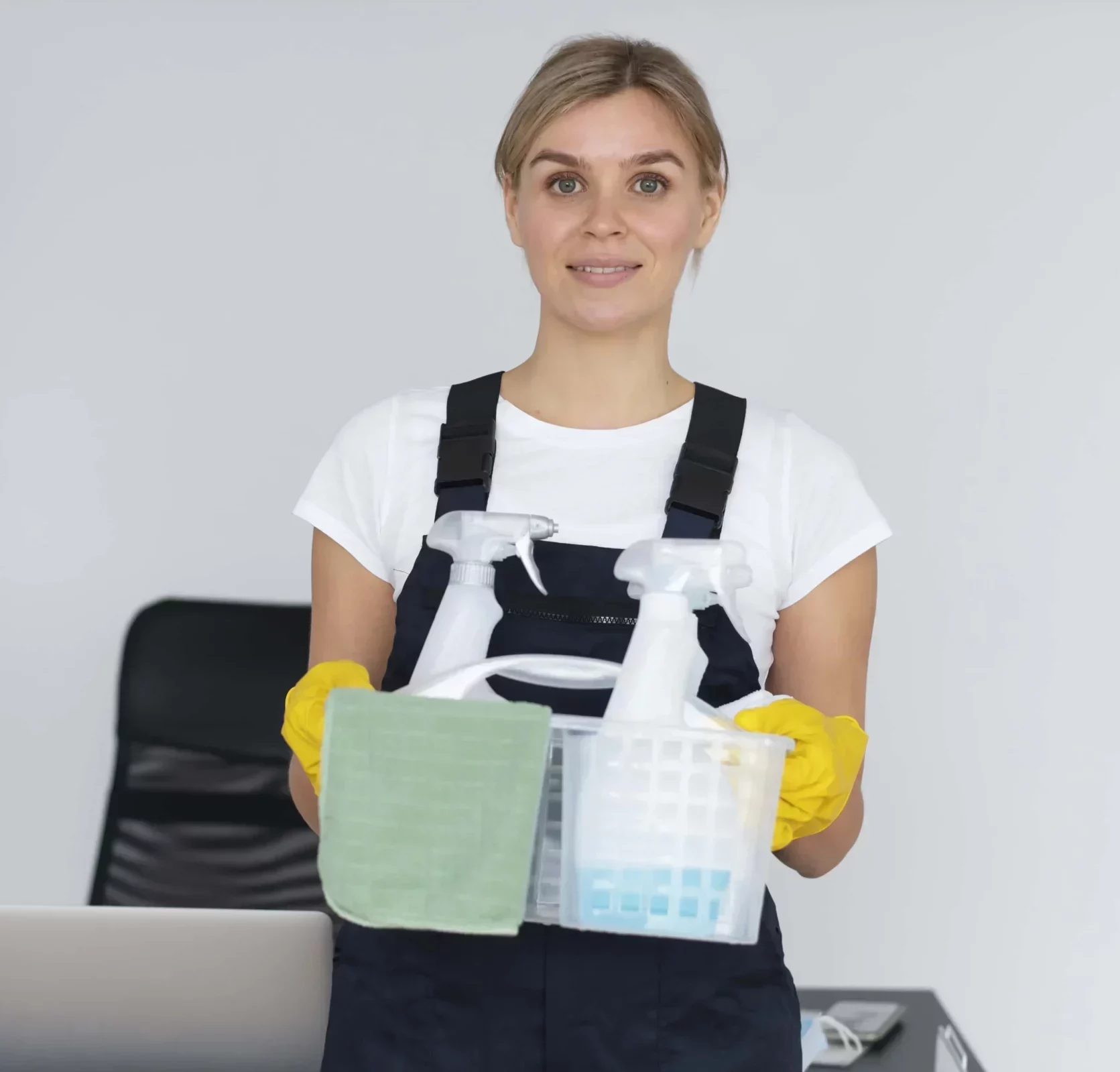 How to Find the Perfect Home Cleaning Service
Take a look at these tips to see who offers the best house cleaning service in Long Island!
Look for Experience
While researching cleaning services, it's good to find out what experience the company has. Cleaning companies with more experience are more likely to have the tools and skills to work efficiently. If you pay by the hour, this saves you money. Our cleaning company has over ten years of experience helping residents of Commack, NY. 
See if the cleaning company has won any awards or honors – or visit their website. An excellent company may also have received credentialing from a national association.
Ask if the company interacts with the community or chamber of commerce. It's good to see if the organization has partnered with local organizations to give back or raise money. This implies that they are firmly established in the community and demonstrate a strong sense of character.
Look for Insurance
When you're cleaning your home, there's always a risk that someone could get injured. There's also the risk of someone knocking over your prized vase, or it could be stolen. If your house cleaning service is not insured or bonded, you are responsible for the problem.
Ensure that the cleaning company is insured and bonded before you hire them. When a house cleaning service is bonded, you are protected in the event that they cause damage or steal from you. So, if you file a claim, you can get money to cover your costs.
Financial security is also provided by insurance coverage in the event of injury or damage. A house cleaner's medical bills will be covered if they fall and get injured on your property. Worker's compensation and liability insurance are essential to a reputable house cleaning service. 
Consider Their Supplies
Find out if they plan to use the cleaning supplies you provide or if they will bring their own. Check if your children's or pets' rooms can be cleaned with safe cleaning supplies. Determine whether you need to provide any special cleaning supplies or if they will bring everything. Whatever the case, they should have a recommendation for what works best on what surface.
Find the Right Equipment
It would be a good idea to find out what equipment the cleaning company has and will use in your home. The best home cleaning service will know what to use on carpet, hardwood, tile, and stone. Find out what products they will be using on your surfaces.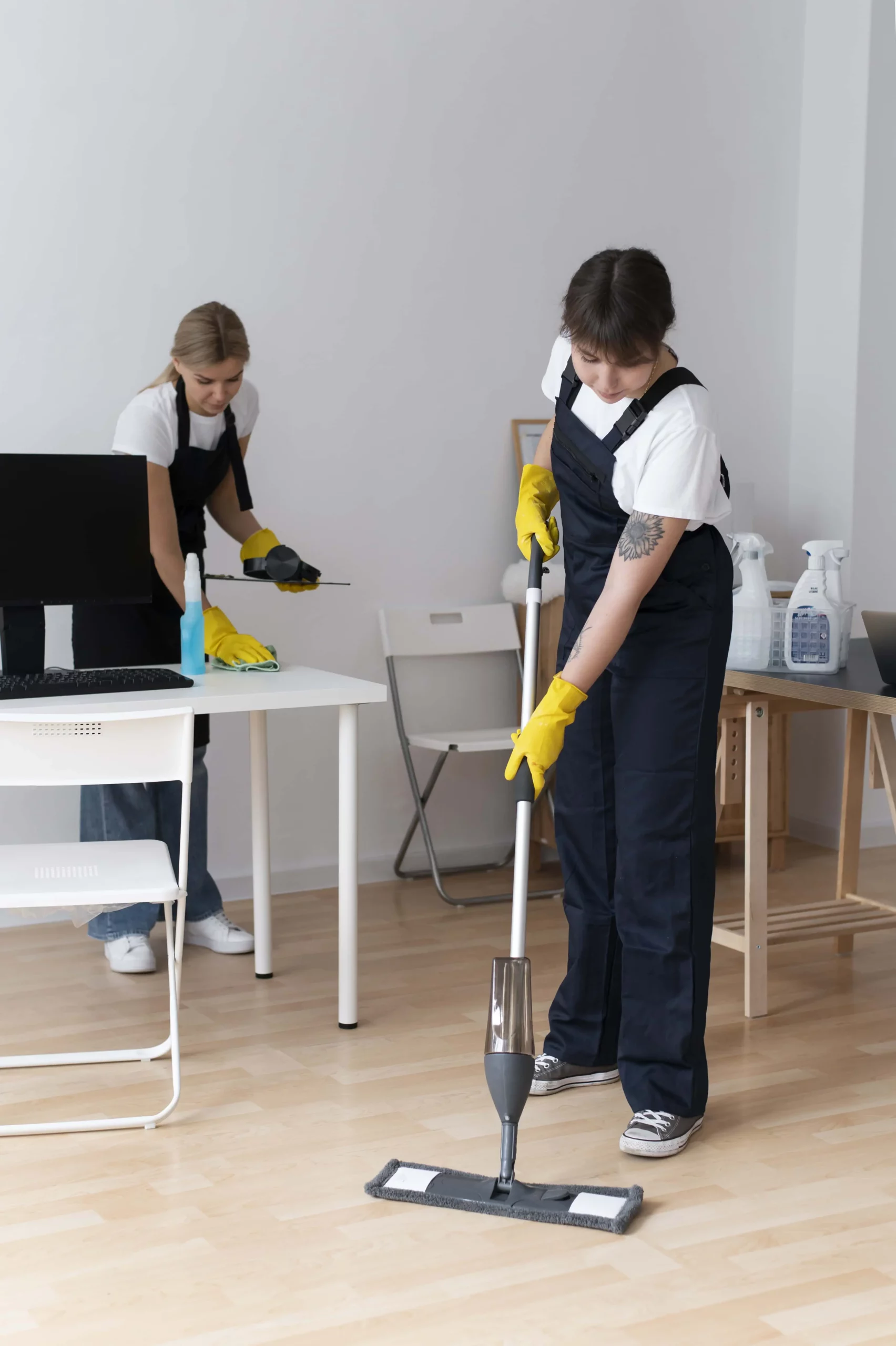 Know What to Expect
Would you like regular weekly cleaning, or do you need your oven cleaned as well? Compare cleaning packages to find out what services are included. There are many cleaning services that will list the options and prices of different packages.
Standard cleaning services usually include dusting, vacuuming, and cleaning countertops. Weekly routines may also include having your garbage emptied or appliances cleaned. Laundry services may sometimes be available for a little extra charge.
Are you moving to a new place? There are many cleaning services that offer packages for moving in or moving out. It can be convenient to hire a professional cleaning service to ensure your new home is clean when you have too many other tasks to handle.
Ask if the home cleaning service uses non-toxic or green cleaning products. If you have pets or young children, make sure the house cleaning service uses products that are safe. 
Ask for Referrals
Referrals are a great way to find a reputable cleaning service. Good house cleaning services should be more than happy to refer customers to you. By doing so, you can contact the customer and get an honest response from them.
You can also read reviews online or through the company's website. You can find testimonials on a website, for instance. You may also find positive endorsements on social media pages.
You can find some reviews by searching Google. There may also be perspectives that the local chamber of commerce is willing to share. A lack of glowing reviews could be a red flag. 
You should also inquire about the cleaning service's quality guarantee. What happens if you're not satisfied with a cleaning session? With our Professional Cleaning Services in & near Commack, NY, we guarantee that you'll be satisfied.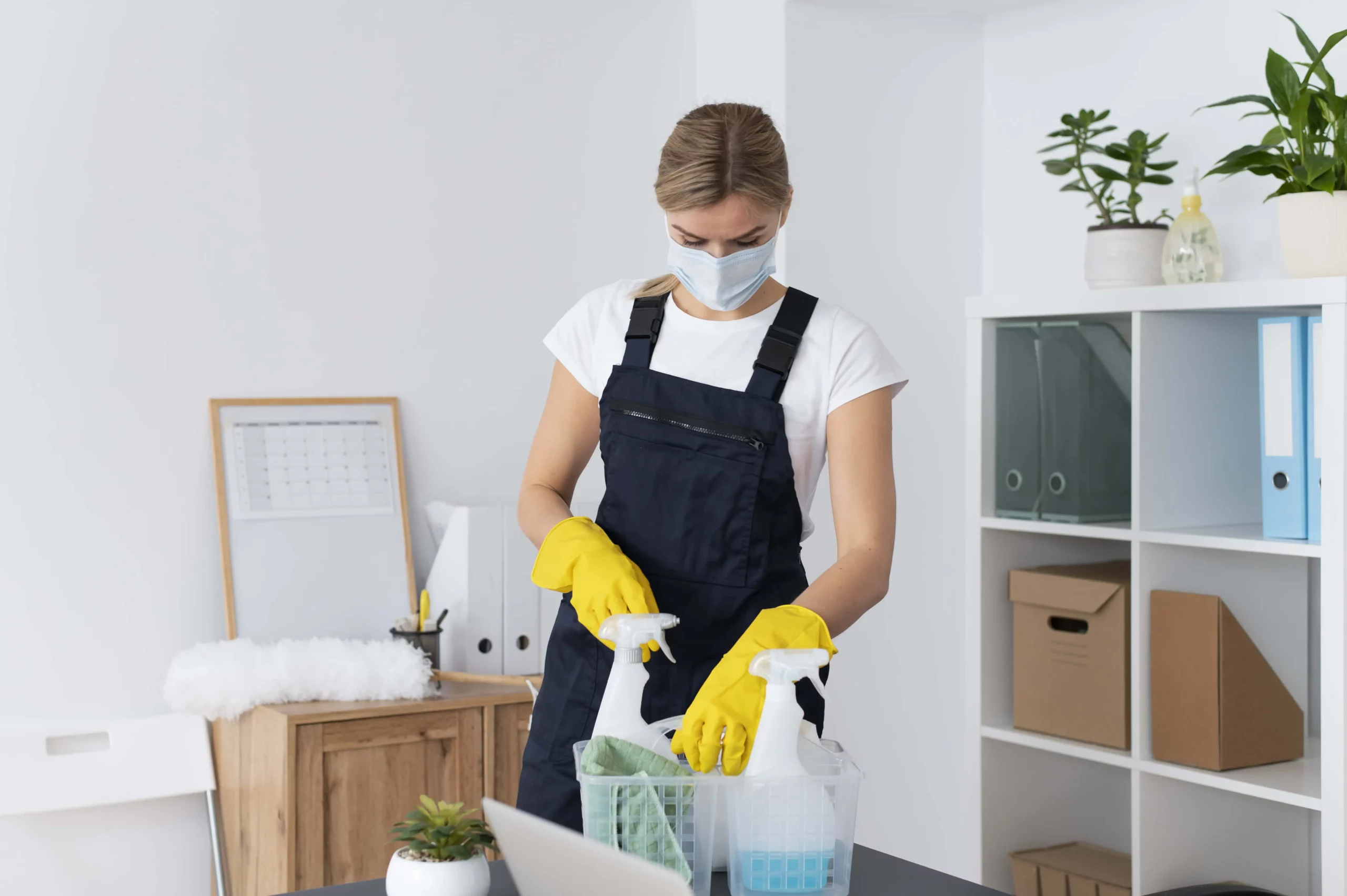 Look for Flexibility
Are you running errands or making an unexpected trip to your kid's school? When life throws you a curveball, you need a house cleaning service that will work with you. It is important that they work around your responsibilities and reschedule when necessary.
Also, inquire about how long a typical cleaning will take – and how many people will be in your home. A cleaning company may be able to offer customized cleaning packages, especially if you're a repeat customer. With some cleaning services, you may be required to choose the standard package available to all potential clients.
A cleaning service should strive to earn your business. This means that they should respond promptly to questions. In addition to being friendly, they should provide ample information about what they have to offer.
Asking about promotions or discounts never hurts when you're a first-time customer. You could benefit from bigger savings when a newer company is trying to build its customer base.
Hire the Best House Cleaning Service in Long Island
Spend time doing research and asking questions to find the best home cleaning service. Reputable cleaning services will provide proof of insurance and references. If they are unwilling to provide this information, look elsewhere.
At VVmaids, we have a strong passion for cleaning, and that is exactly why we do everything in our power to keep our clients happy. Contact us for a quick free estimate. Call now!
Frequently Asked Questions
How can I find the best home cleaning service in Long Island?
To find the best home cleaning service in Long Island, consider factors such as experience, insurance coverage, cleaning supplies and equipment, the range of services offered, referrals or reviews, flexibility in scheduling, and responsiveness to inquiries.
What services are typically included in standard cleaning packages?
Standard cleaning services usually encompass tasks like dusting, vacuuming, and cleaning countertops. Weekly routines may include garbage removal and appliance cleaning. Some services offer additional options, such as laundry services or cleaning for moving in or moving out.
How can I find referrals or reviews for a cleaning service?
You can ask the cleaning service for referrals, and they should be willing to provide customer contact information for honest feedback. You can also read online reviews on the company's website, social media pages, and platforms like Google Maps. Consider testimonials and endorsements from satisfied customers.